Calendar
Project-specific calendars allow participants to manage, track and lock all events.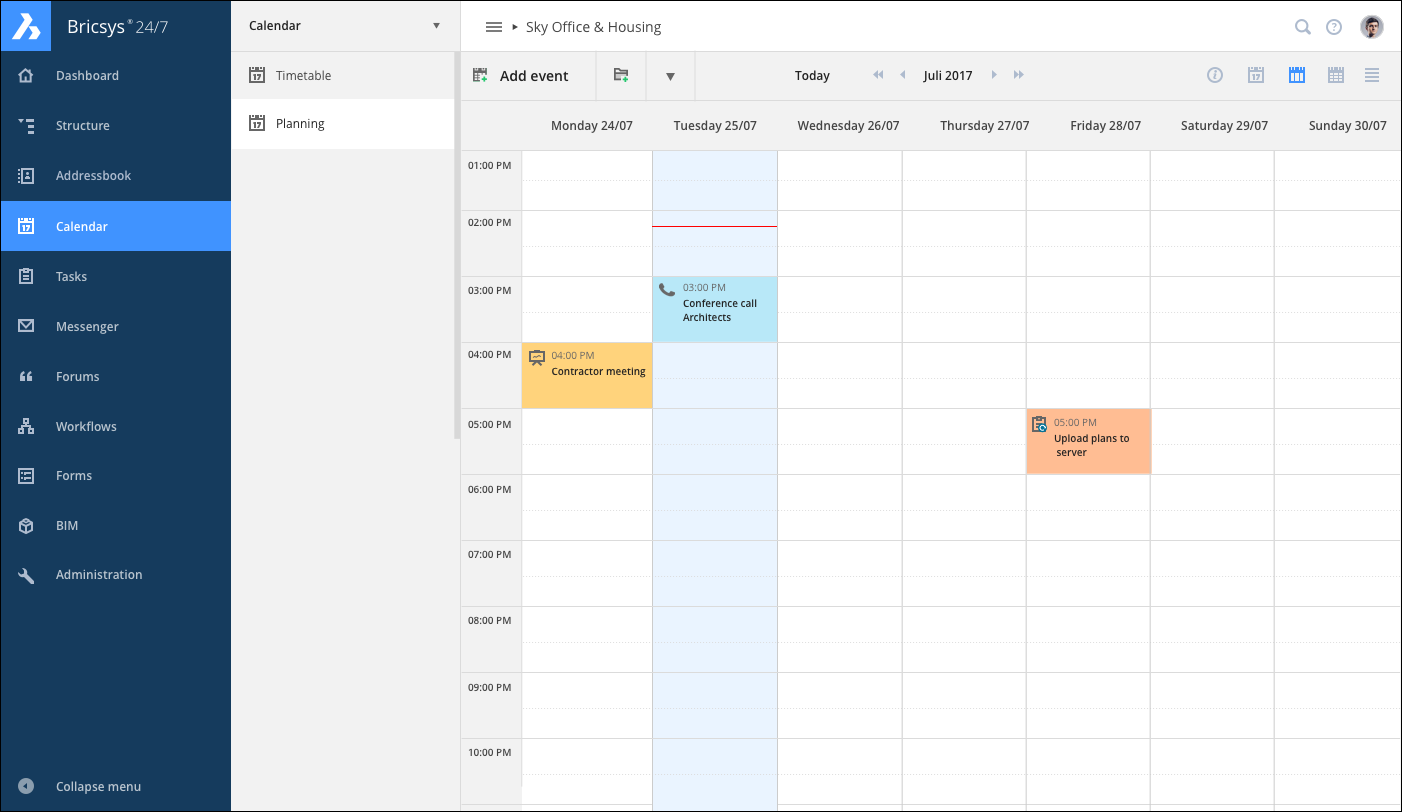 Add event
When clicking on the current date or any future date in the calendar, a dialog will pop up to add the new event. You can also click the action menu Add event.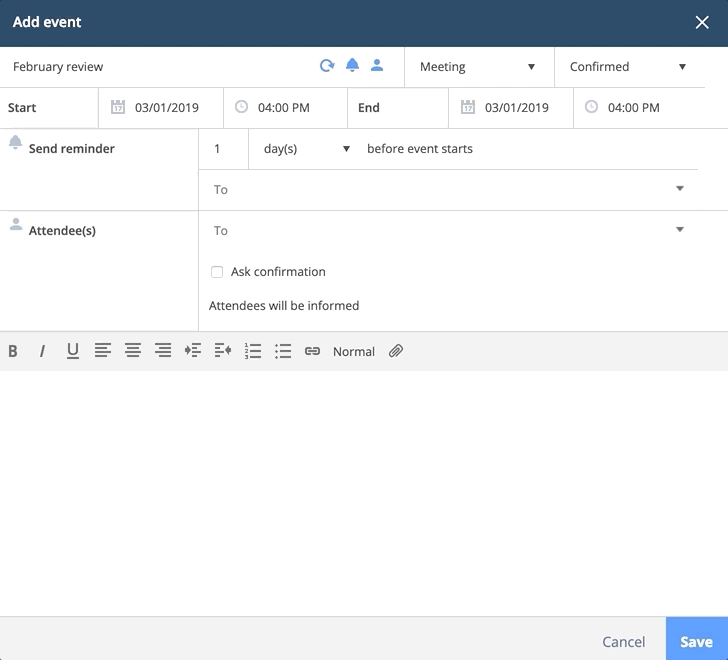 In the dialog you need to give in the:
Name of the event
Type of the event
Description to the event
Add an attachment to the event

You can add an attachment to the event by selecting a document on Bricsys 24/7 or uploading a new document from your local computer.
Choose a type of event

There are multiple types of events available:

Meeting (default)
Call
Public holiday
Task
Travel
Vacation
Birthday
Choose status of the event

Depending on the type of the event you chose, multiple statuses might become available:

Meeting

Confirmed (default)
Tentative
Canceled

Task

Assigned
Completed
Completed 75%
Completed 50%
Completed 25%
In progress
On hold
Open (default)
Postponed
Recurrent event

If you want an event to repeat itself, you can click the recurrent event icon and select the time to repeat in:

And select the date that the event should stop repeating itself.
Add attendees

Select the users that attend or are assigned to this event.
Add a reminder

You can select to send a reminder to users before the event starts.