Messages
Effective communication is the key to successful management. With our 'Messages' app you will be able to manage communication effectively and efficiently.
You can send both private and public messages to other users. The other user(s) must also be included within the project. To make communication more efficient all messages; notes, annotations, notifications, workflow, etc. are stored in the same app.
When you create a new message in the 'Messages' app your recipient(s) receives an email with a link that transfers them directly to the 'Messages' app where they can read the content of the message. To receive messages in the 'Messages' app you must have access to the app (access to the app can be granted only by a project administrator).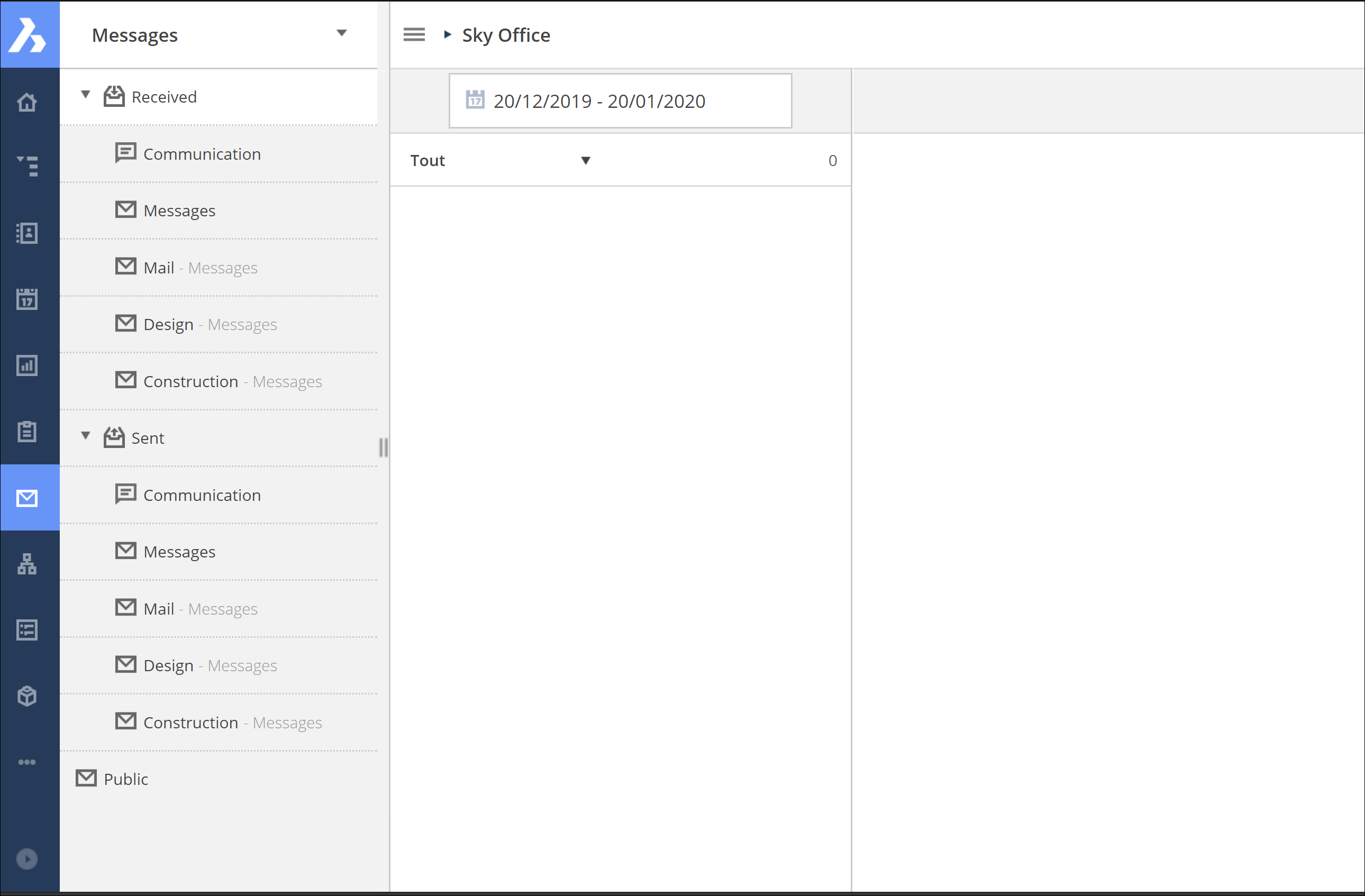 New message
Create a new message as you would an email in your favorite email program.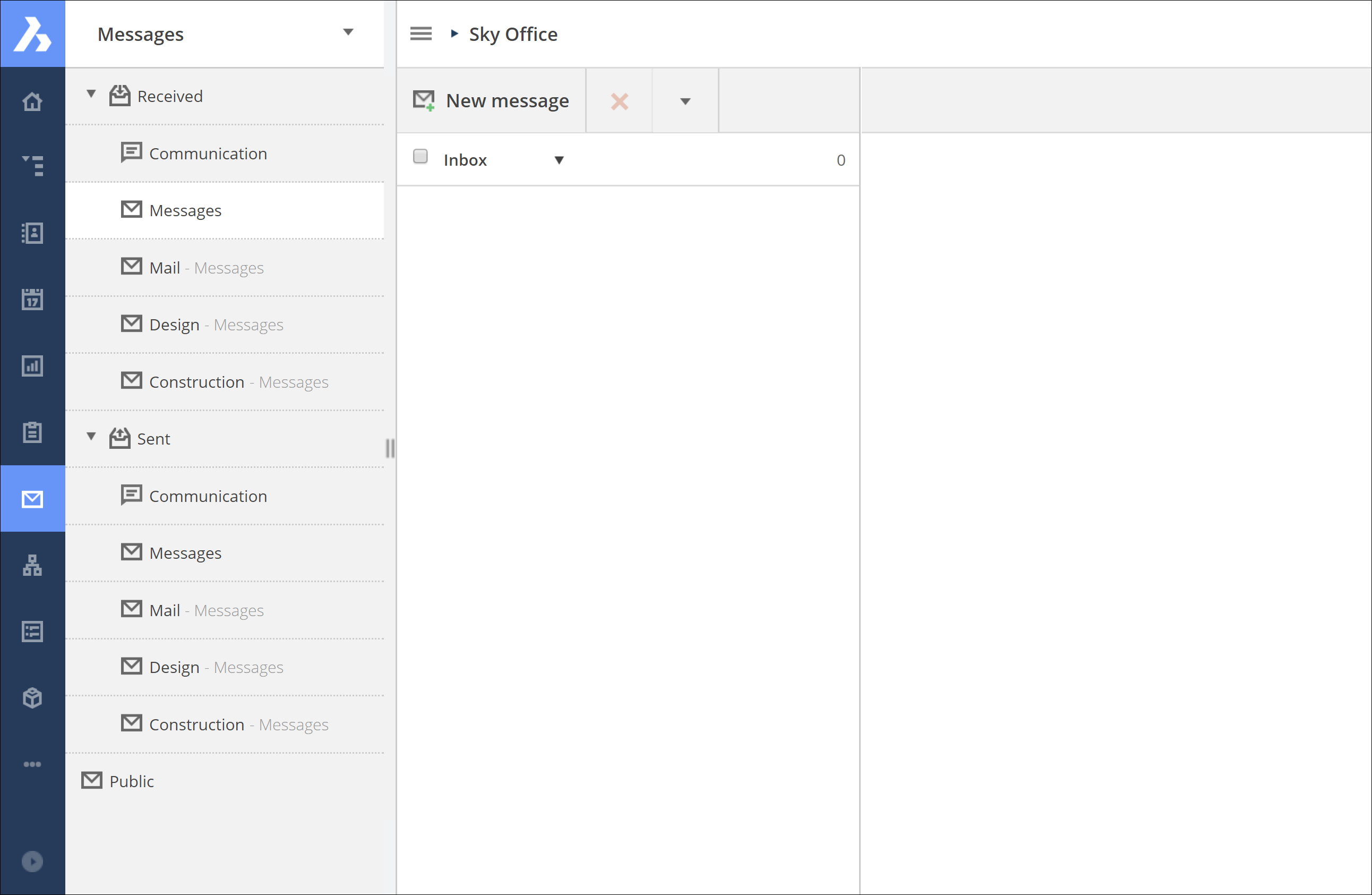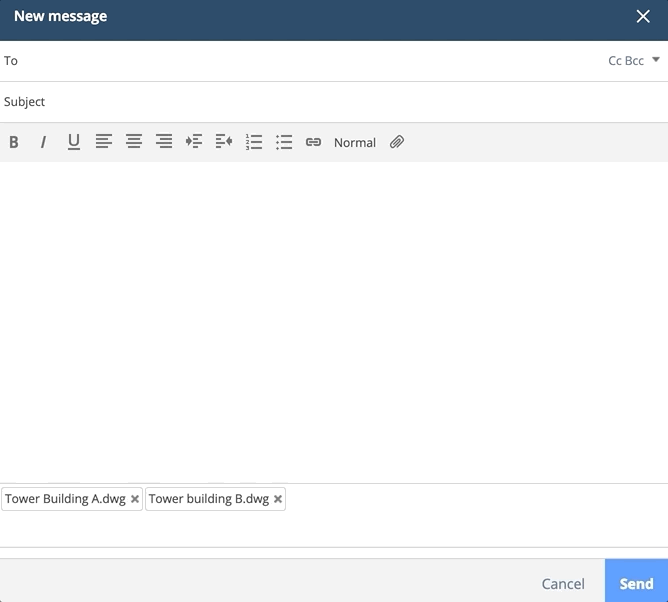 Note:
Only the users with access to the 'Messages' app can be added as recipients.
You can also attach files (the attachment icon). Upload from your computer or select an existing document from Bricsys 24/7.