Problems logging in using the new Secure Login page
Why is there a new login system?
In December 2019 we transformed our logging system into a new unified login page for Bricsys 24/7 users. This new system will allow you and your users to access Bricsys 24/7, the Bricsys website, and other Bricsys products in a more secure way.
Below you can find the new Bricsys 24/7 unified login page.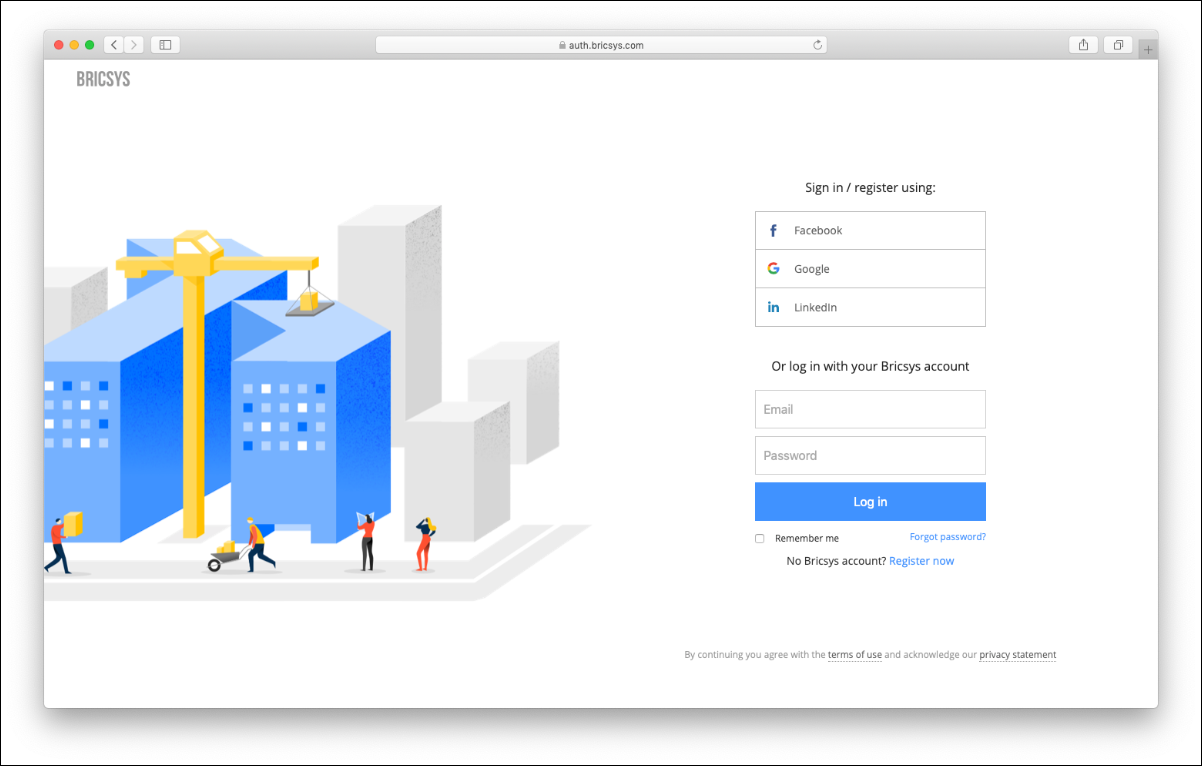 What's changing?
Not that much. After the update, users will be able to log in with their current credentials. They will further be prompted to reset their password since our password requirements have been updated. If they can't remember their password, they should use the forgot password link.
Exception

Users with a username other than their email will need to sign up for a new Bricsys account. Afterwards they can log in on the Bricsys24/7 website with their new Bricsys account. They will be asked to verify their old Bricsys24/7 credentials in order to access their projects.