Workflows
What is a workflow
Workflows let you design, edit and manage automated processes (e.g. approvals of documents). A workflow on Bricsys 24/7 contains activities and transitions.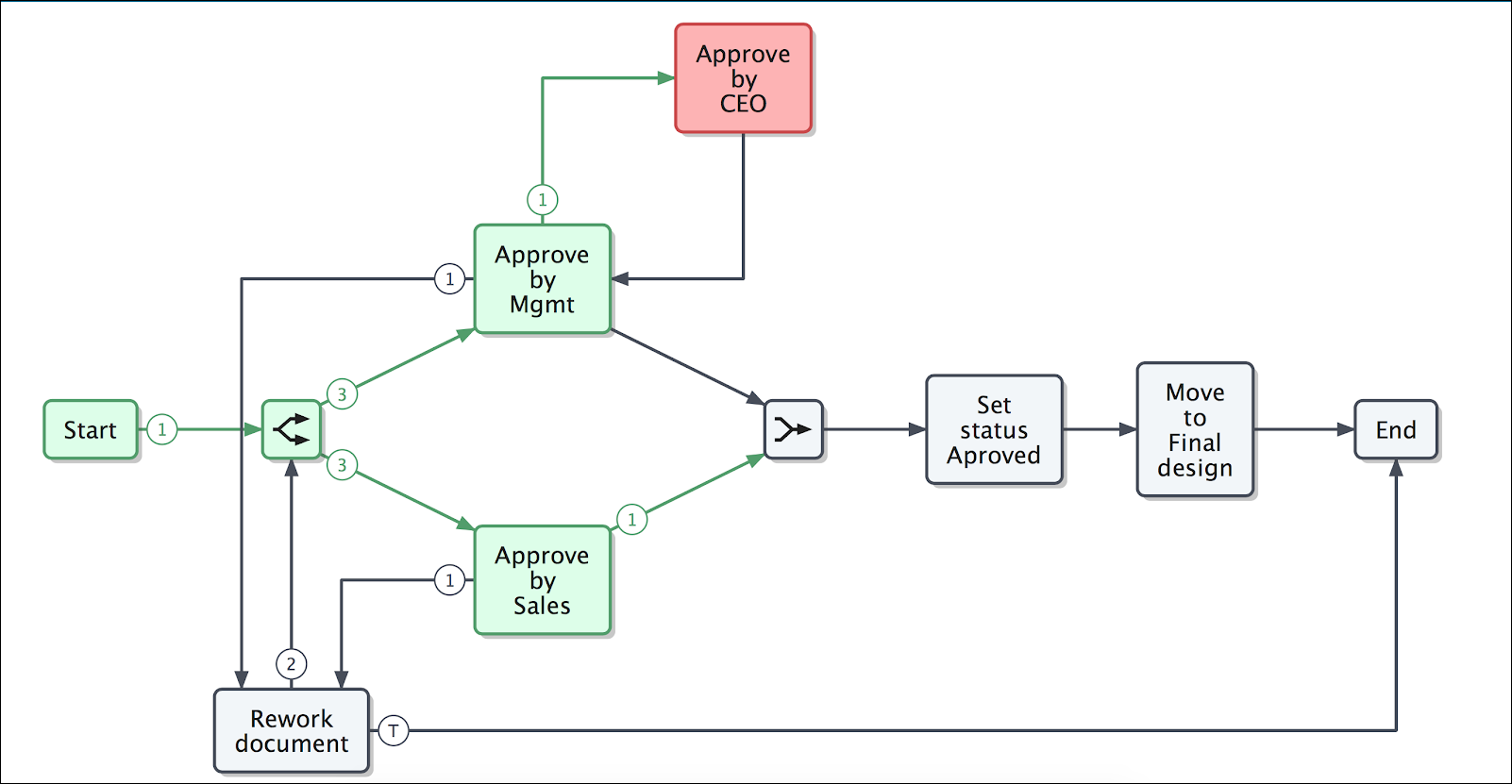 Obsolete workflows
Obsolete workflows are workflows that cannot be used anymore.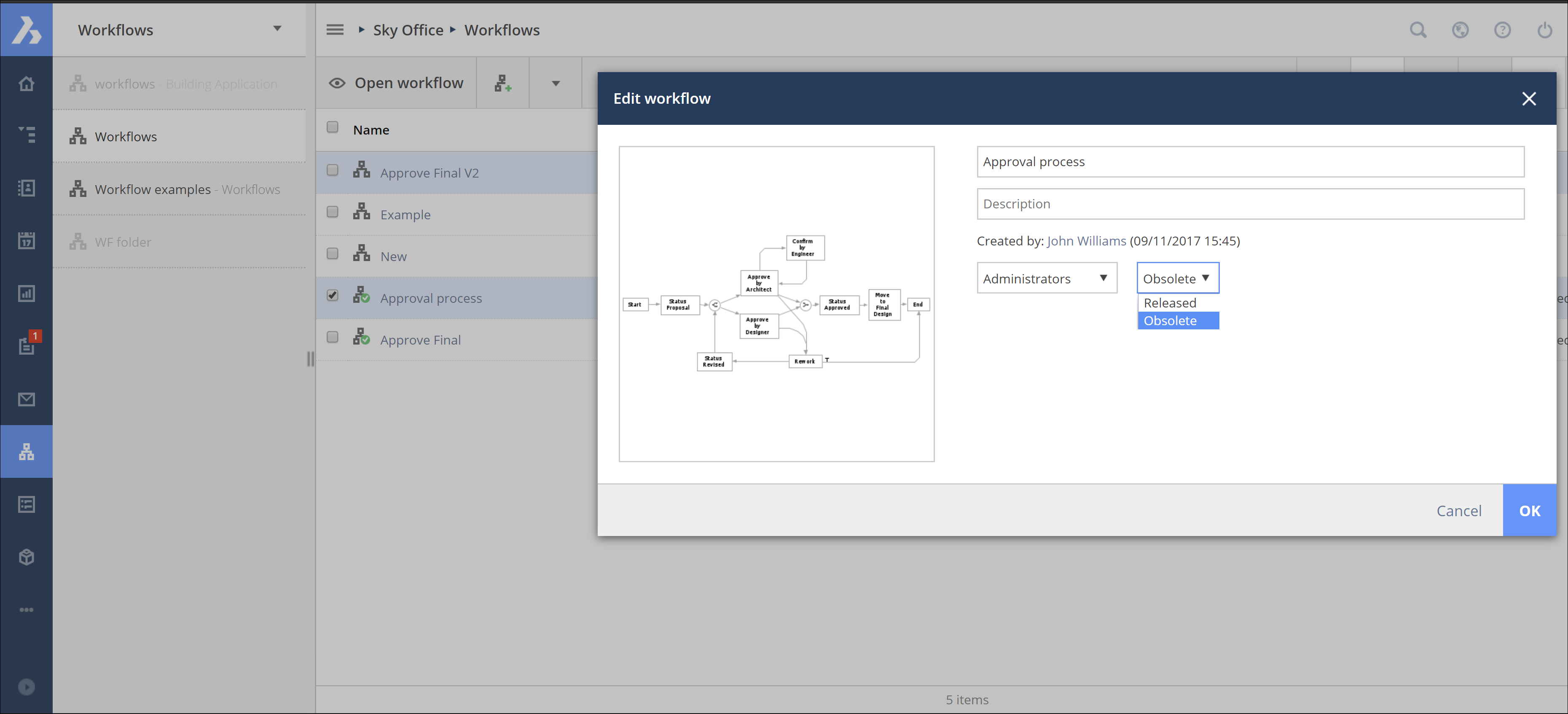 Take into account that active workflows that become obsolete stay active until they are finished or canceled.