DIMBREAK command
Breaks dimension lines, extension lines, and leaders at the locations where they cross other entities.

Icon:

Description
Allows breaking entities such as dimension lines, extension lines or leaders by a certain object and it can also remove breaks.
The dimension entity can be broken on different entities: the dimension line itself (1), on the extension line (2) or on the leader (3).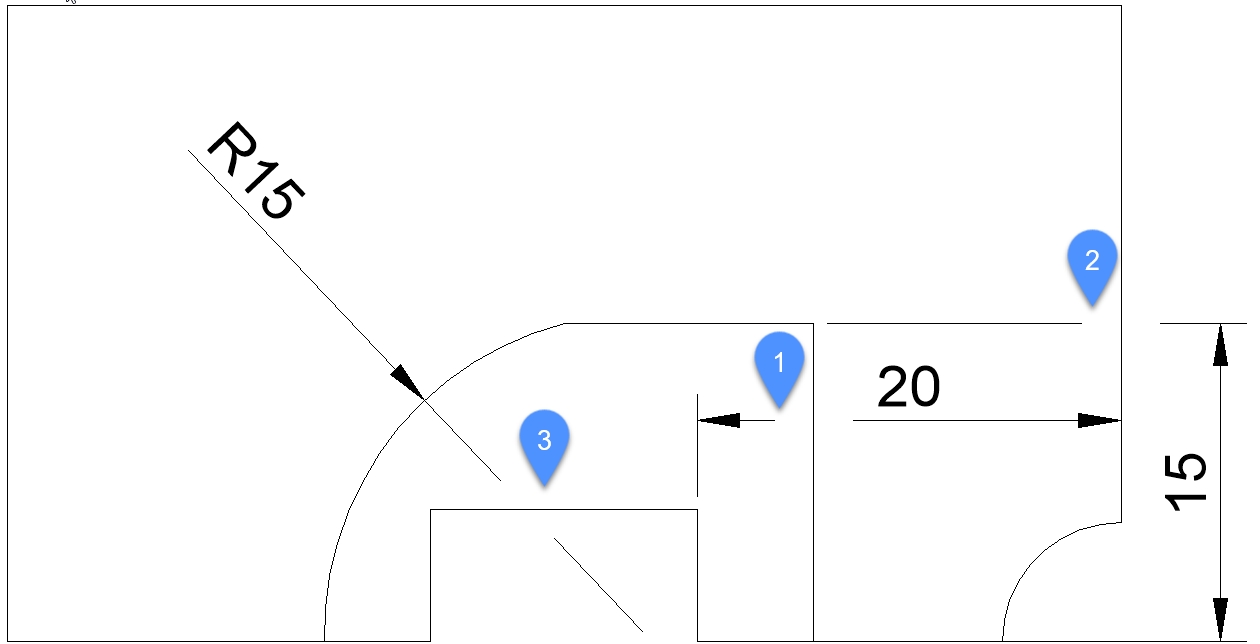 Options
Multiple

Allows multiple dimension entities to be broken in the desired spots.
Auto

Breaks all the selected dimension entities at all intersections found with other entities.
Remove

Removes all dimension breaks from the selected dimension entities.
Manual

The width of the dimension break can be manually defined. This option is not available in Auto mode.