PREVIEW command
Displays the Preview window so that you can check how the drawing looks before plotting it.

Icon:

Alias: PREVIEW, PRE
Note:
This command does not work with the "None" printer; use the PRINT or PAGESETUP command to first specify a printer.
Description
Displays a window: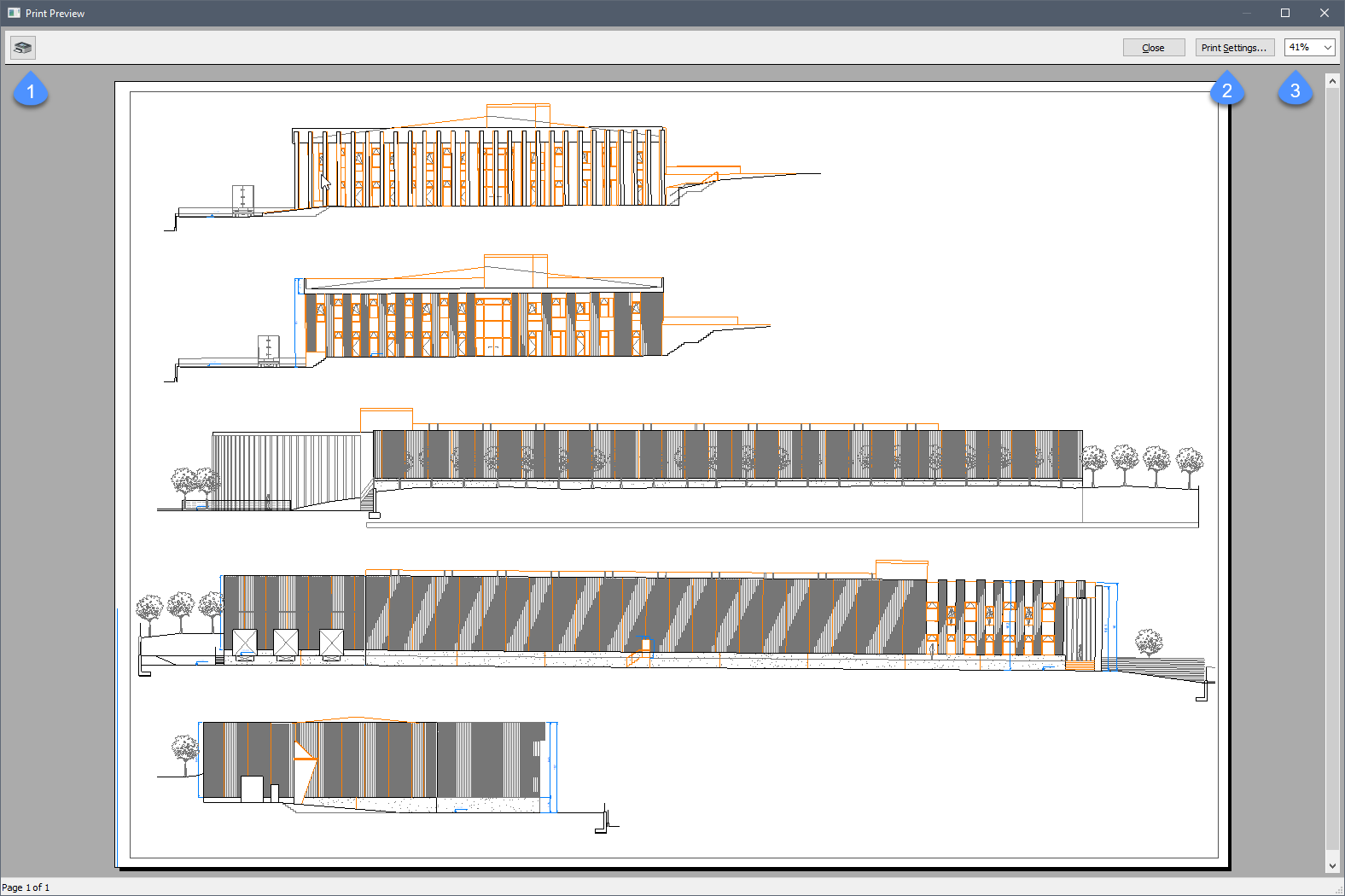 Use the mouse scroll wheel to zoom and use the scroll bars to pan.
1. Print

Prints the drawing; does not display the PRINT dialog box. See PRINT command.
2. Print Settings

Displays the PRINT dialog box. See PAGESETUP command.
3. Zoom

Changes the size of the preview.