VBAIDE command
Opens the Microsoft Visual Basic editing window for writing and debugging VBA code (short for "visual basic for applications integrated development environment").

Icon:

Alias: VBA
Keyboard Shortcuts: Alt+F11
Note:
Command only available on the Windows platform.
Description
Displays a window: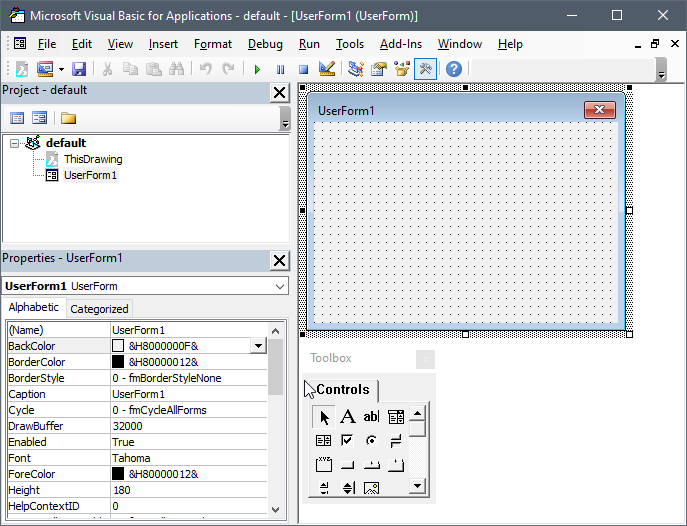 Option within the command
See the help files provided by Microsoft for Visual Basic.