Dashboard
The dashboard App is the central hub that monitors all project related activities for you. After opening a project in Bricsys 24/7, the Dashboard app opens.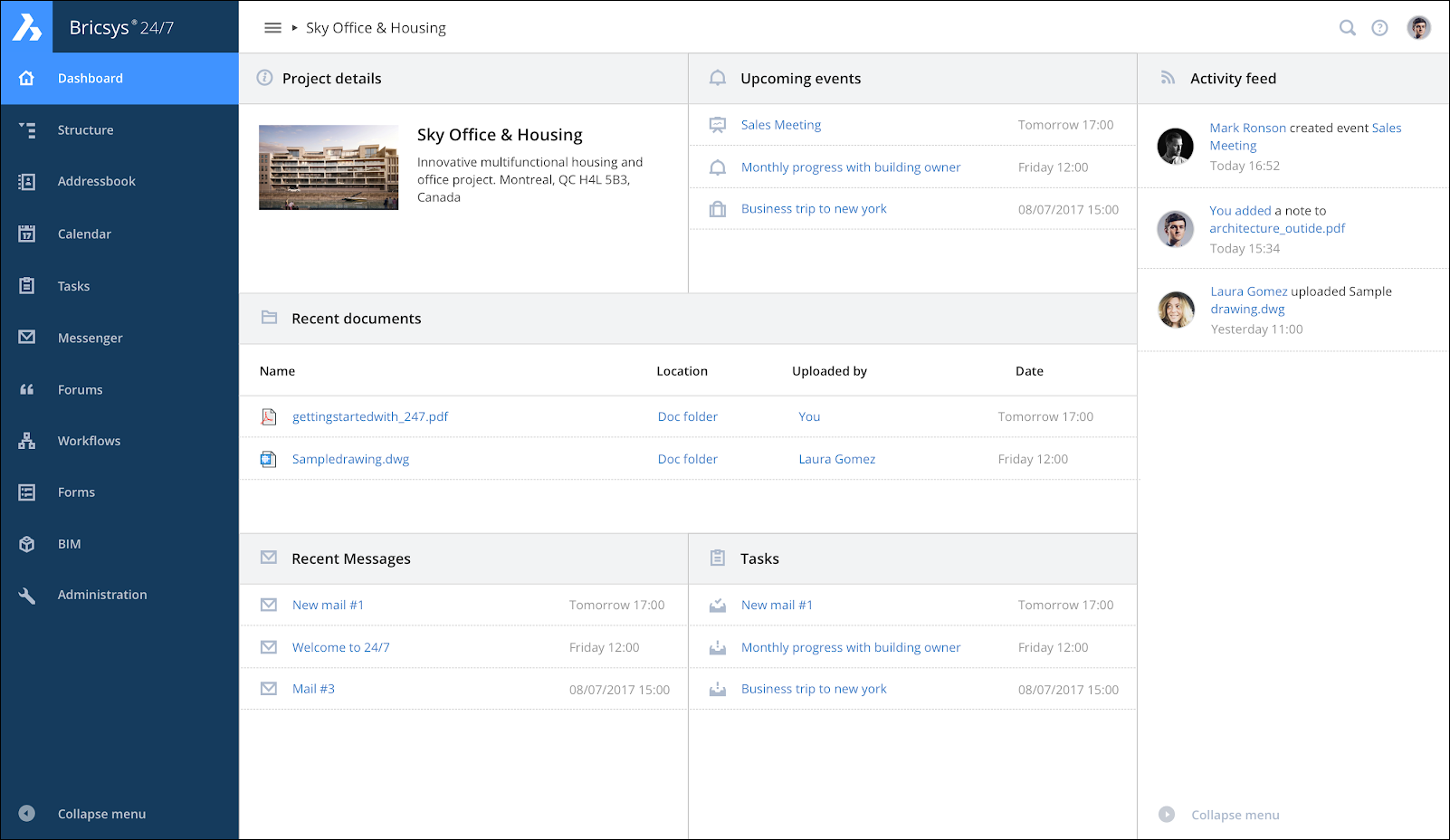 Remember that only the items you have access to are displayed.
Project details
Project details which have been set by an administrator of the project.
Recent documents
An overview of all recent documents over the last week: added, revised, moved, copied...
Upcoming events
The upcoming events in the coming week, as registered in a calendar within the project.
Recent messages
The messages of the last week.
Tasks
Tasks you are assigned to:
The task must be completed within the next 7 days.
The task is not yet completed and the end date has expired.
Activity-stream
A chronological view of the project activities.