Setting up a new drawing in BricsCAD BIM.
Implementing the proper set up of your BricsCAD settings is a crucial step to produce a drawing that meets your project needs.
BricsCAD Launcher
Start a project by selecting one of the profile presets on the launcher: Drafting, Modeling, Mechanical or BIM. The BIM profile preset creates a new BIM user profile using the default settings. In the BricsCAD launcher you will also find Shape, which is our free 3D design software.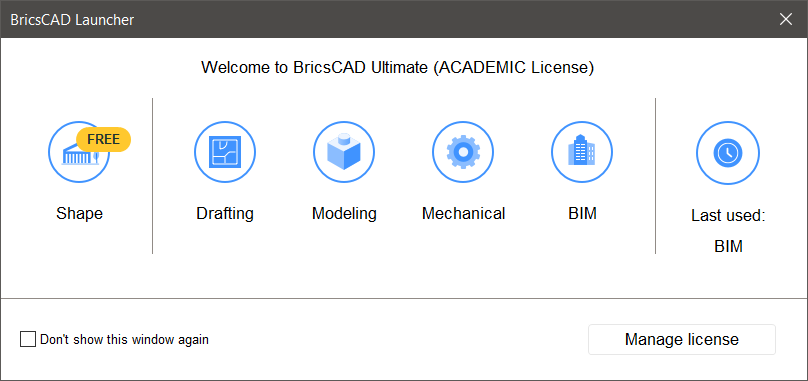 The welcome dialog box displays when you launch BricsCAD. If you do not wish for the launcher to display each time, select the 'don't show this window again'-option before selecting your default profile. It can be turned back on by setting the variable GETSTARTED = 1.
After choosing one of the profile presets on the launcher, the start page shows up.
Home
The home tab displays the recent files, click on them to open the drawing.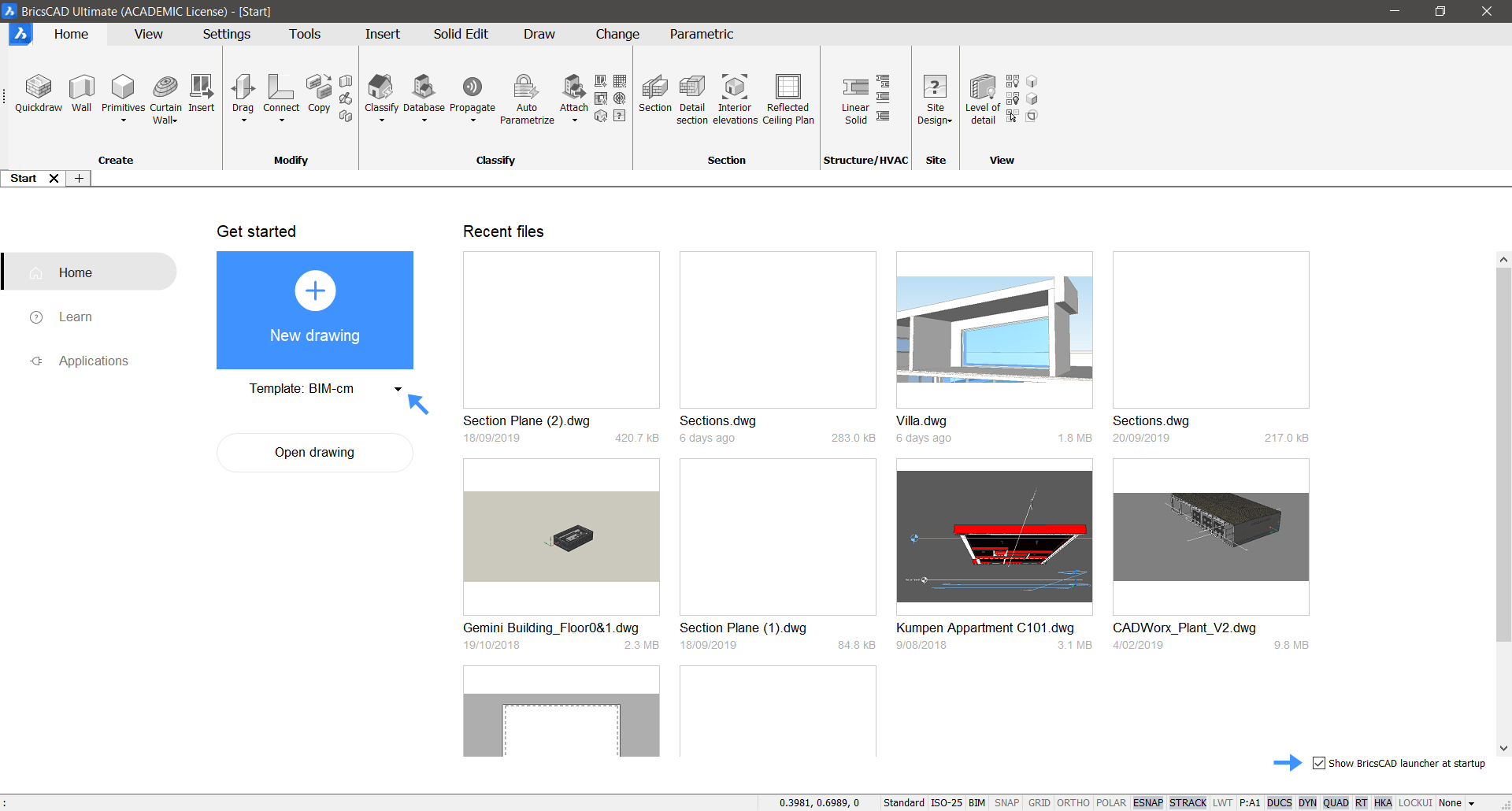 Note: Check or uncheck the 'Show BricsCAD Launcher at startup' on the bottom right of the Home page.
To start with a new drawing choose the units you want for your drawing by clicking on 'Template'. Choose the template you want for your drawing and click on 'New drawing' to get started Or click on 'Open drawing' to open an existing drawing.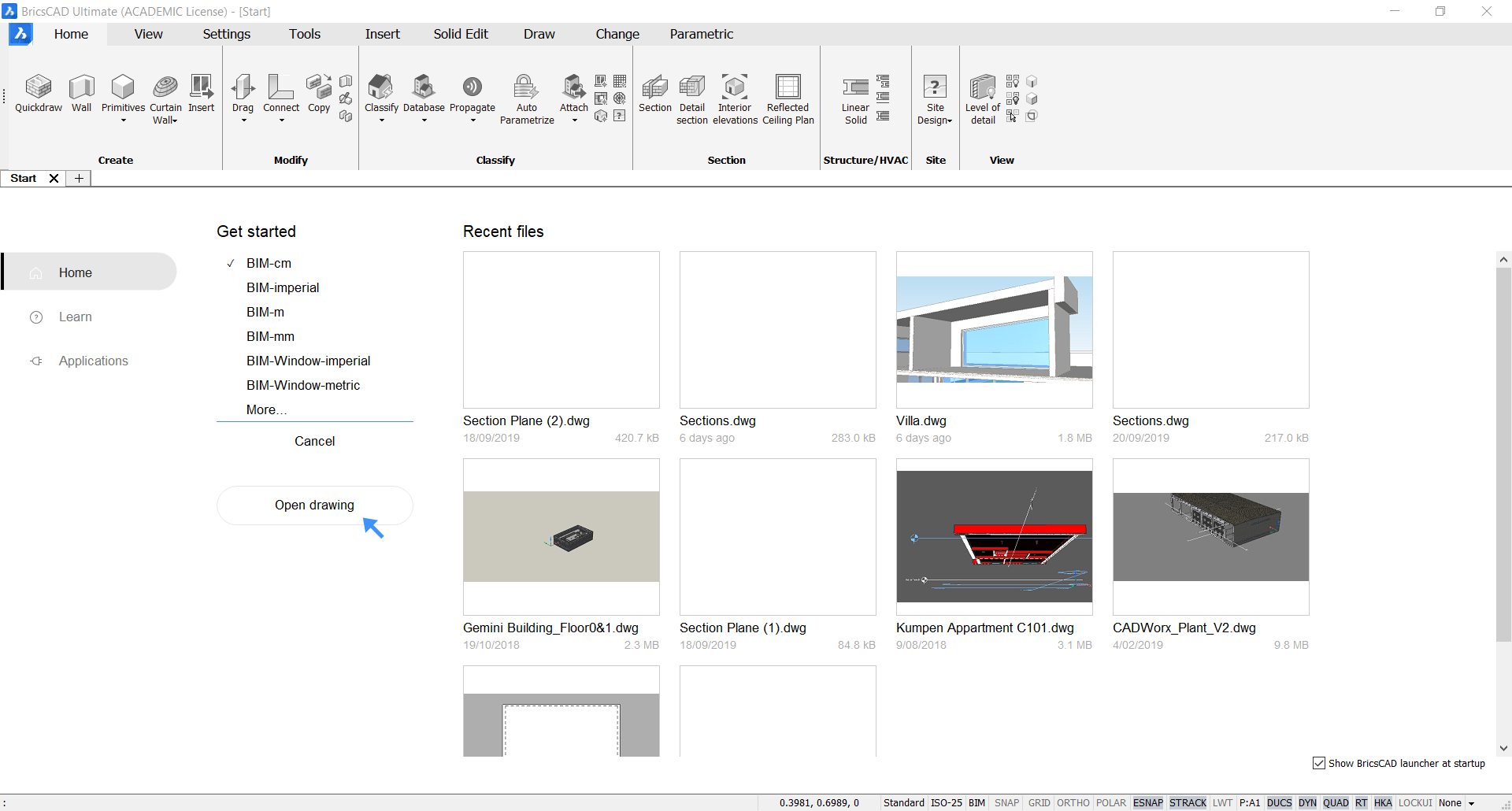 Learn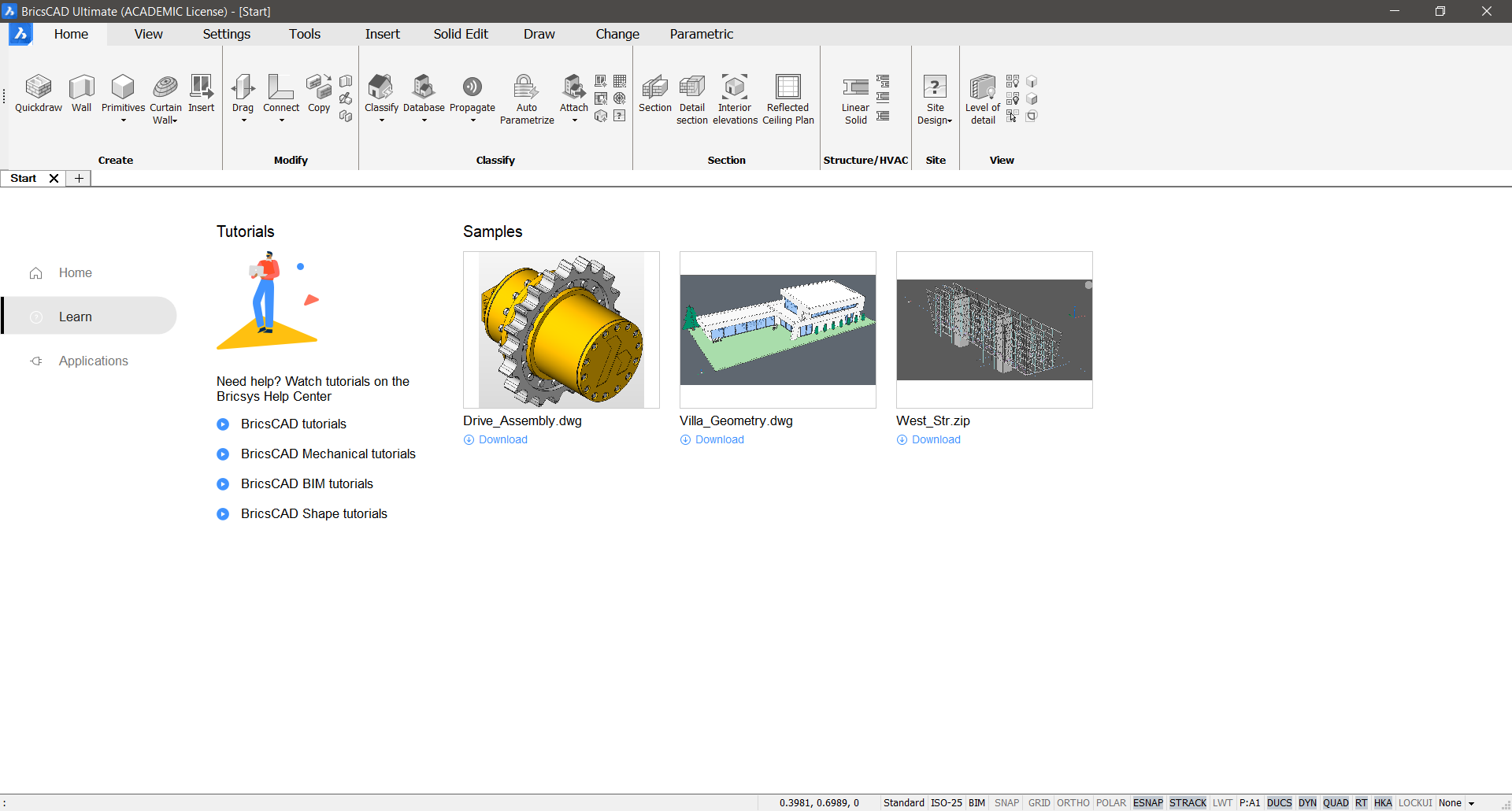 Here you find links to tutorials with some sample files that you can download.
Applications
Here you find some of the third party applications that are available for BricsCAD. More applications can be found by clicking here.