Dimensions created in BricsCAD are associative: if the dimensioned entity is moved or modified, the dimensions will update automatically. The associative property of dimensions also applies to dimensions which are placed in paperspace and are associated with model space entities. If necessary, you can use the DIMREGEN command to update all associative dimensions.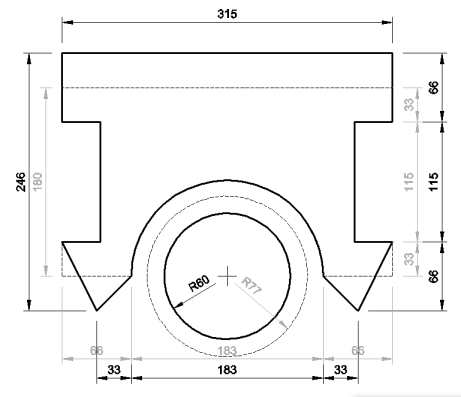 The following Entity Snaps can be used to create associative dimensions:
endpoint, midpoint, center, perpendicular, quadrant, insertion, point, intersection and apparent intersection.