Reports the ownership of a drawing file that is in use by someone else.
Accessing the Command
command bar: whohas
: WhoHas
Displays a file dialog box: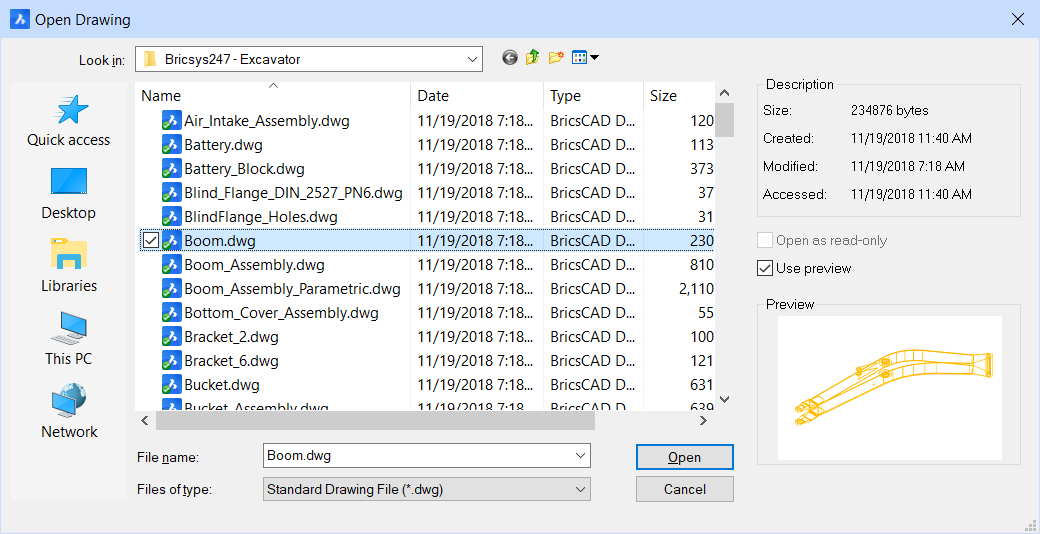 Choose a drawing to check on its ownership.

Click Open. The program displays the following dialog box.

Review its message, then clik OK.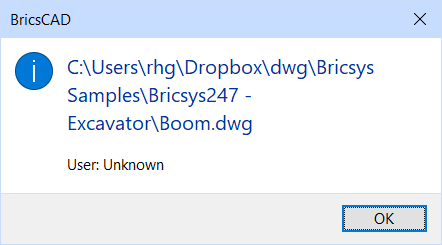 Note:The information in the dialog box is stored in a temporary DWL (drawing lock) file, which is deleted when the drawing is closed.
Command Options
No Options.
Related Commands
DwgProps - opens the Drawing Properties dialog box, showing the general information and user defined properties stored with a drawing.
Open - opens drawing (DWG), template (DWT), and interchange (DXF) files.
SecurityOptions - sets a password to protect a drawing