The license level determines which commands and features are available. The default workspaces are designed to provide the tools according to the related license level. The most recently chosen workspace is saved in a user profile. Regardless of which workspace you selected in the BricsCAD Launcher dialog, you can easily change the current workspace:
Right-click on the Workspace field in the Status bar.
Select the new workspace in the context menu.


The screen layout (menu, ribbon, toolbars, panels, ...) is adjusted accordingly.
Drafting Workspaces
In the Drafting and Drafting (toolbars) workspaces, you have easy access to the most common tools for drafting and annotation. These tools are available in all license levels. If you are exploring BricsCAD as a former AutoCAD LT® user, the Drafting environment should feel familiar to you.
Drafting workspace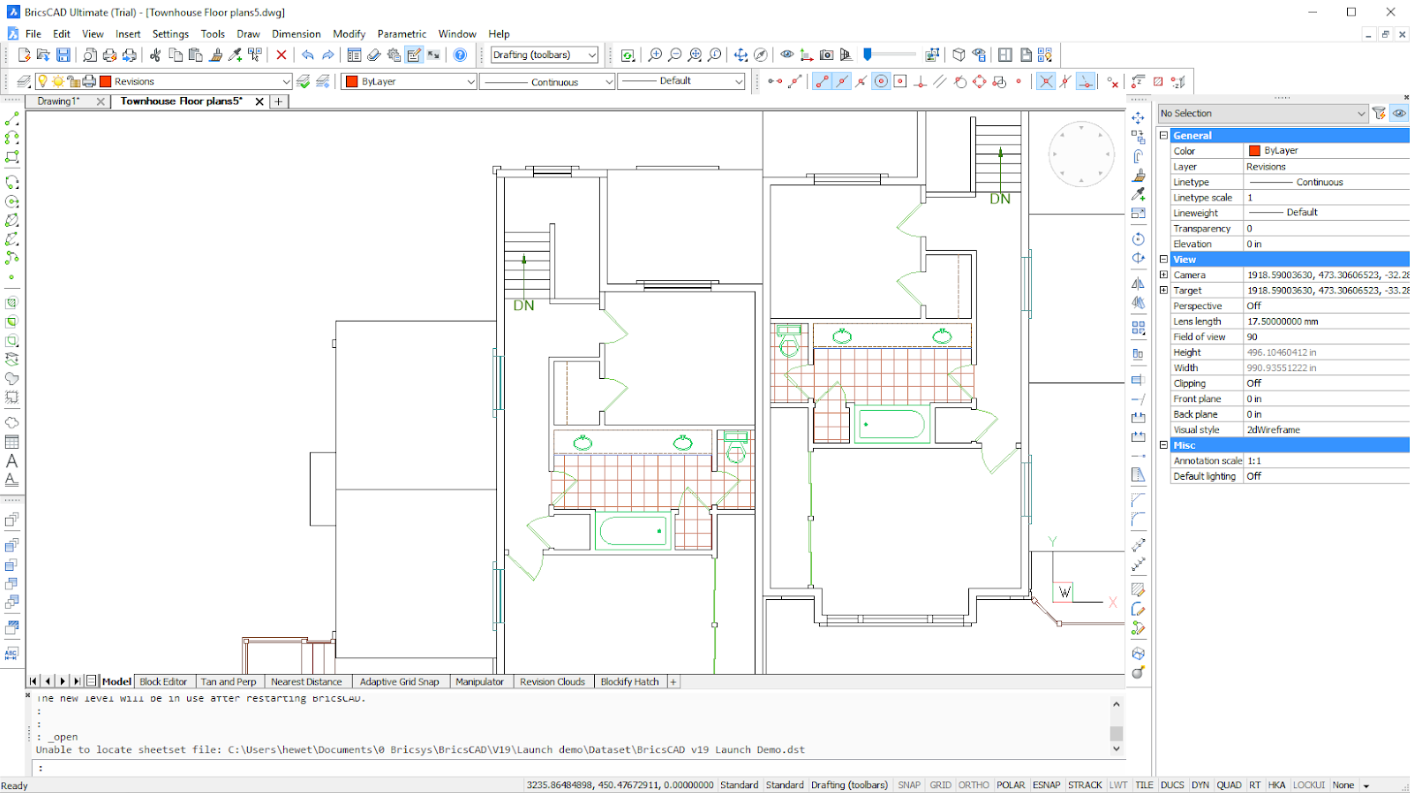 Drafting (toolbars) workspace
Modeling
The Modeling and Modeling (toolbars) workspaces offer easy access to tools for 3D modeling and visualization. These 3D tools are available in the Pro license level or higher.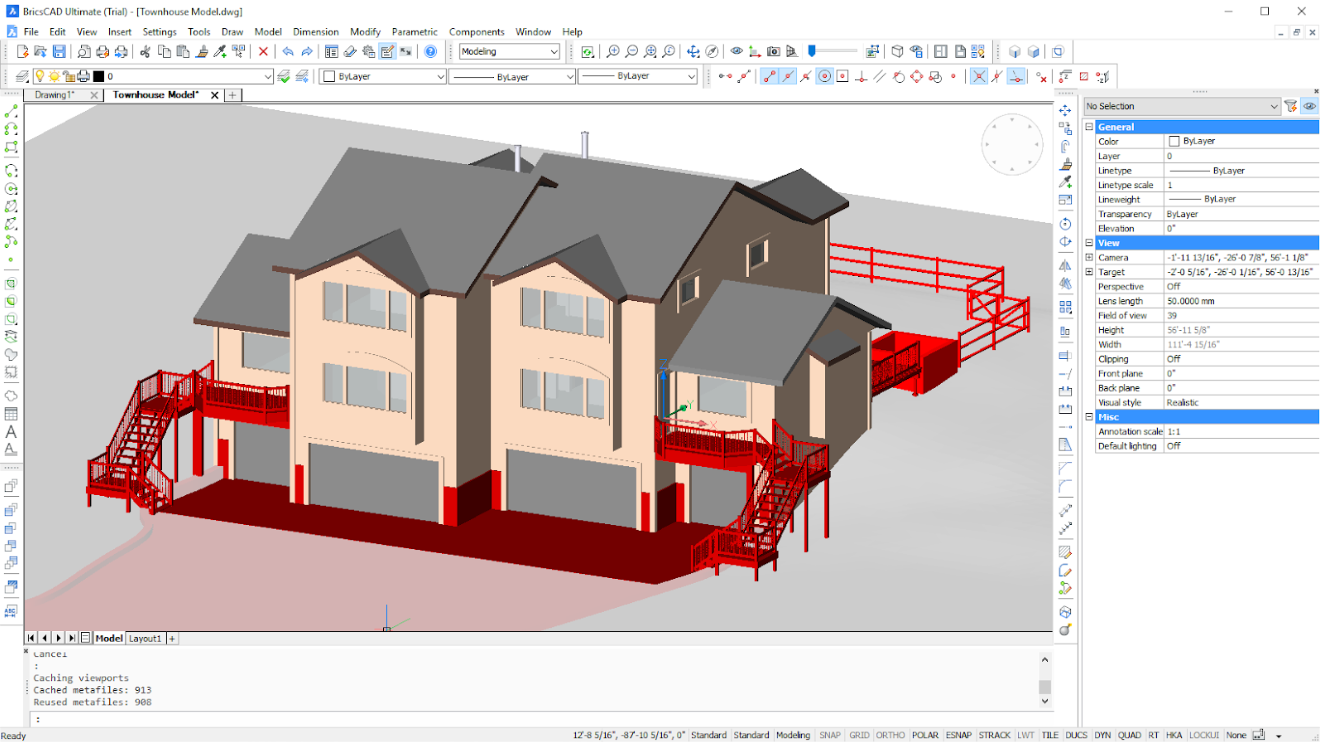 Mechanical
The Mechanical workspace is optimized for mechanical and sheet metal design. For mechanical design start by creating or importing a 3D solid. Then, easily modify your design using 3D direct modeling tools and constraints. Next, combine your parts with standard parts from the included libraries to create complex assemblies. The mechanical tools and libraries in the mechanical workspace are available in the Mechanical and Ultimate license levels.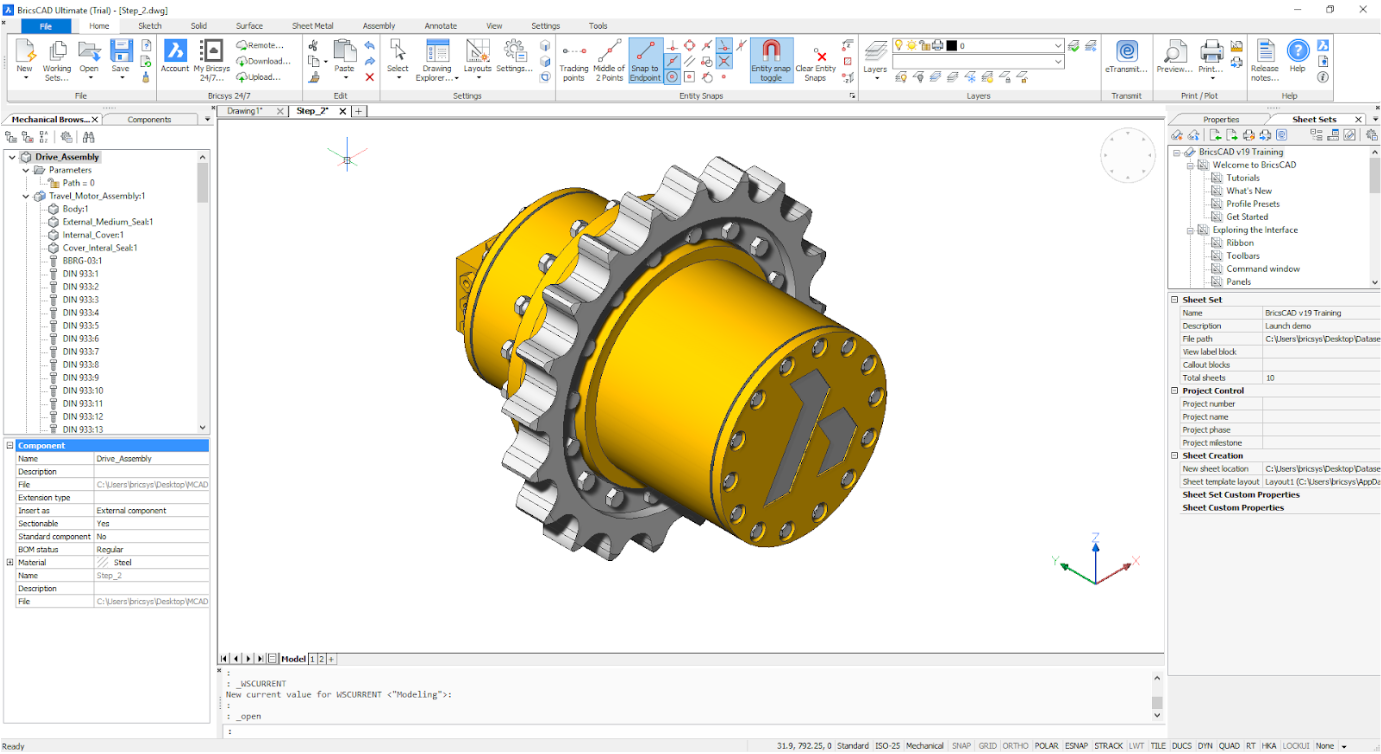 For sheet metal design, create or import the desired shape of the solid using direct modeling operations. Then, convert them to sheet metal to prepare for production. Next, automatically unfold sheet metal parts with a single click. Rework your designs at any time without having to restart from scratch. Finally, export your design for CNC machining.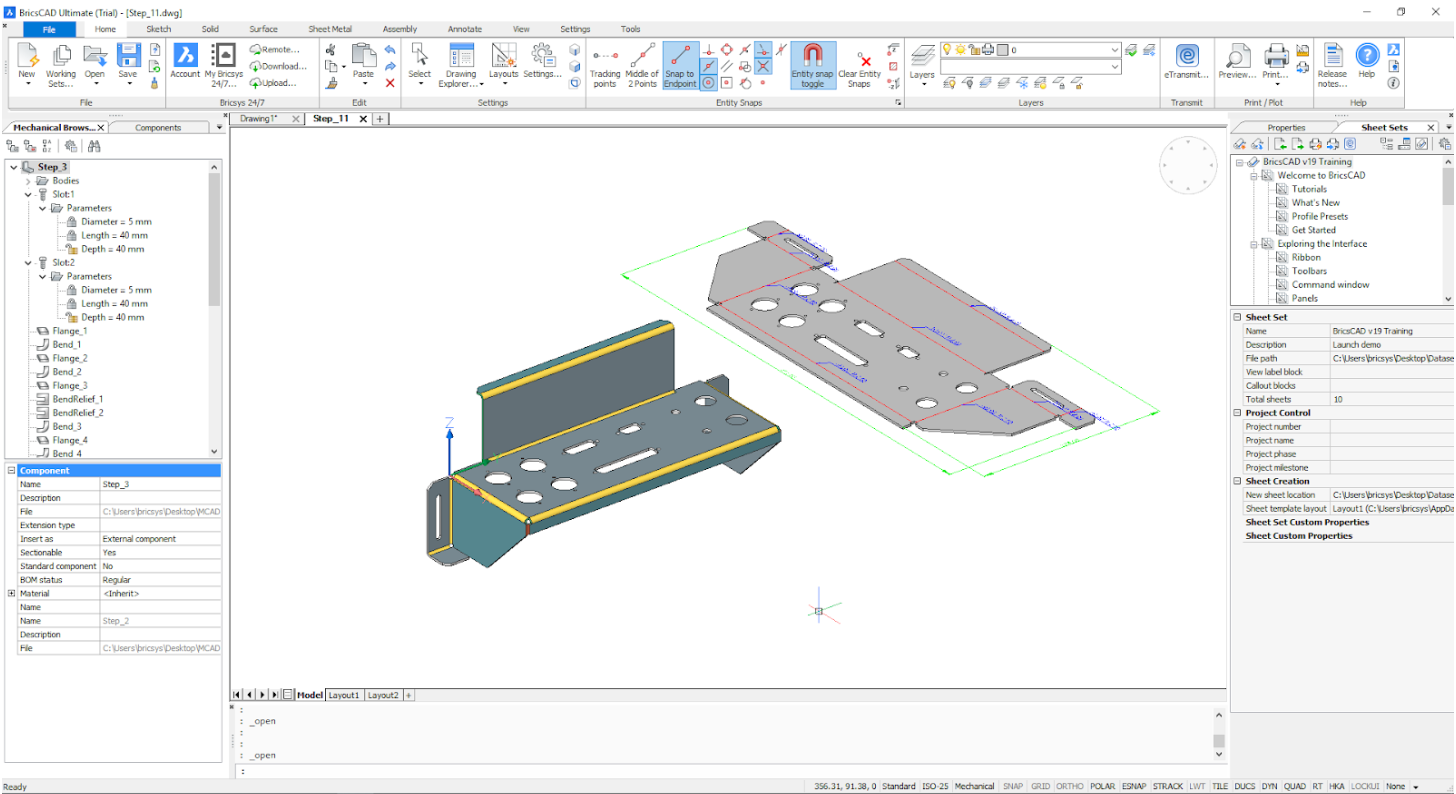 BIM
The BIM (Building Information Modeling) workspace includes tools and libraries to design your building from concept through documentation. First, use direct modeling functionality to imagine and explore your designs. Then, attach information such as materials and compositions to building elements. Finally, generate sheet sets with design documents directly from your building model. The BIM tools require a BIM or Ultimate license level.