Draw Polylines, Splines, Ellipses, Elliptical Arcs, and Wipeouts
The processes to create Splines, Polylines, Ellipses, Elliptical Arcs, and Wipeouts in BricsCAD are just as you would expect in AutoCAD.
Draw Lines
The Line tool in BricsCAD works, by default, like you would expect. It includes the ability to enter the length and angle via dynamic input. However, BricsCAD also includes Command options to switch between Angle and Length. This offers you additional design flexibility even when Dynamic Input is turned off. Another minor difference is the terminology to continue a new line, arc or polyline from the last segment. In BricsCAD, the option is "Follow" instead of Continue.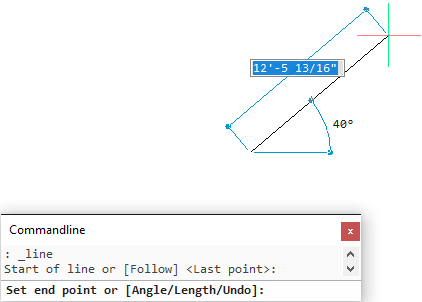 Draw Rectangles
The default behavior to draw a rectangle should be familiar to you. However, BricsCAD includes additional options offering maximum flexibility with minimal clicks. Creating a square is a great example!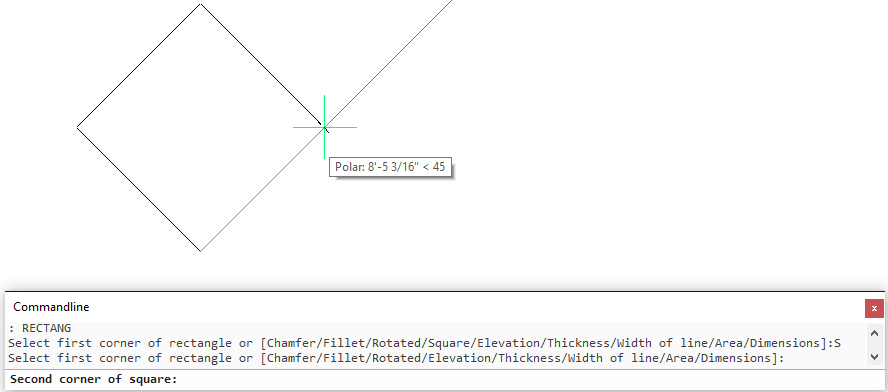 Draw Arcs
The methods to draw an Arc, by default, are as you would expect. However, BricsCAD includes all the arc creation options after the first pick. It provides more flexibility with fewer clicks. For example, you can pick the first point of an arc. Then, use the Direction option to specify its direction of tangency.
Draw Circles
The options to draw a circle in BricsCAD should be familiar to you. However, the Circle command includes two extra options that you may not expect, but will certainly appreciate! One option allows you to quickly convert an arc to a circle.

The other option, Multiple, enables you draw a circle and then copy it as many times as you like. The center of each new circle is placed in relation to the previous one. This allows you to create many circles, quickly and accurately. Very handy!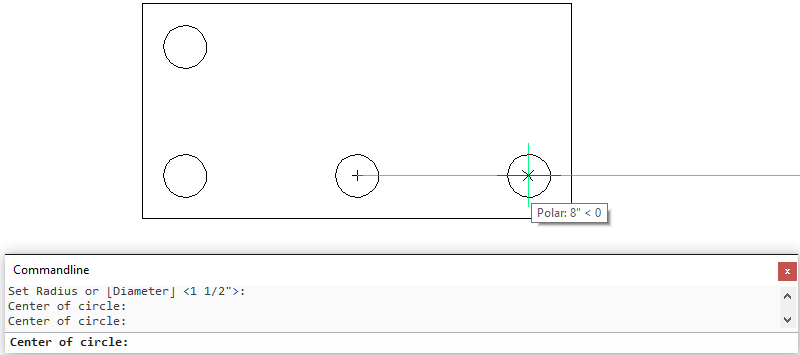 Draw Polygons
The default behavior to draw a polygon in BricsCAD works as you expect. However, it also includes an option for you to specify a line width while you draw the polygon. This reduces the need for you to modify the width property after it's created! When you create a polygon using the center option, you might notice a difference in terminology. Instead of prompting for inscribed or circumscribed, it asks if you want to select using the midpoint of the side or the vertex. Intuitive terminology!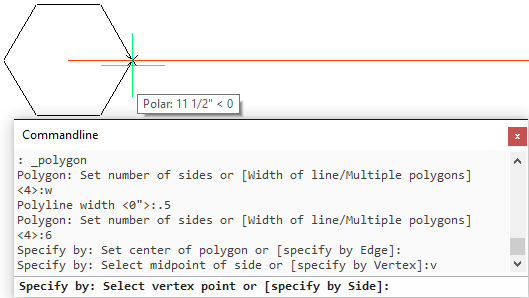 Draw Hatches
The Hatch creation tool in BricsCAD is very much like using AutoCAD without the ribbon. It displays a familiar Hatch and Gradient dialog box with the controls you need to create a new hatch or gradient object.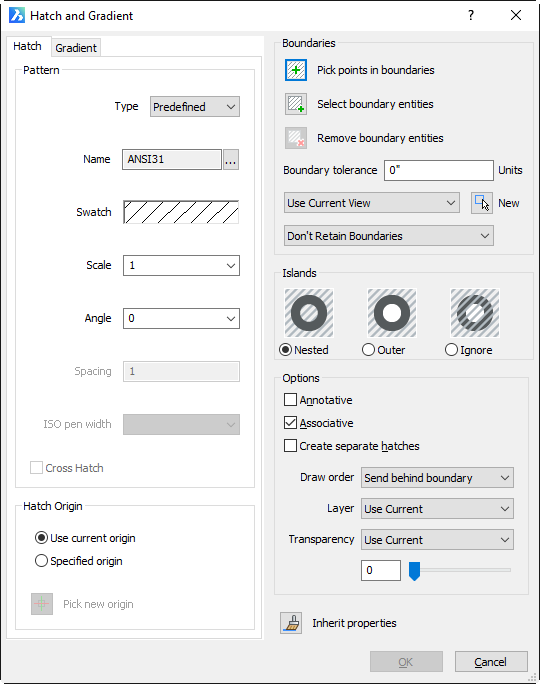 Draw Boundaries
The method to create a boundary in BricsCAD is very similar to AutoCAD. It displays a familiar Boundary dialog box with the controls to create a polygonal boundary.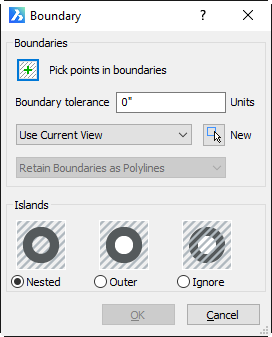 Draw Centerlines and Center marks
The process to add centerlines and center marks is as you expect. However, BricsCAD automatically applies a center linetype to centerlines.
Note: The CL and CM command aliases don't launch CENTERLINE and CENTERMARK in BricsCAD. In a future post I'll show you how to easily change command aliases.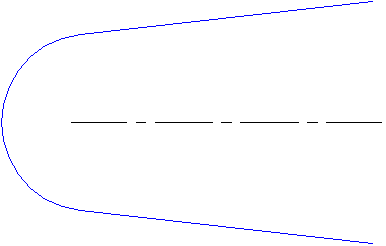 Draw Points
The default process to draw points in BricsCAD is simple and familiar. However, the POINT command in BricsCAD offers a Multiple option. This allows you to insert multiple points without having to relaunch the command each time.
Draw Donuts
You have never seen a donut like this before! By default, it behaves as you expect. But, unlike the donuts of your past, BricsCAD donuts come in many flavors! You're not required to create and place the donut only by its center point. You can choose from familiar circle creation options including 2 Point, 3 Point, and Tangent, Tangent, Radius.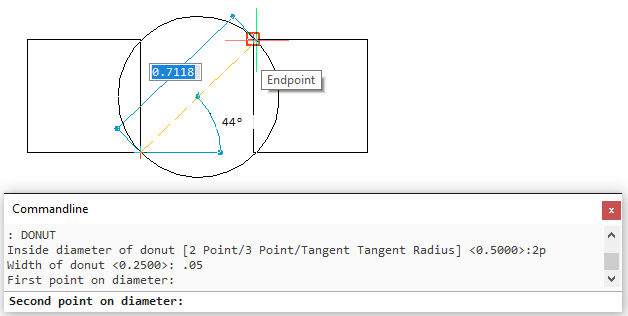 When you use any of those options, you are prompted to specify the width and diameter of the donut. That's more intuitive than specifying the inside and outside radius!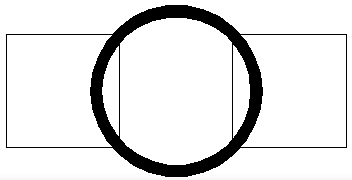 Draw Solids
BricsCAD offers three additional options in addition to the default expected behavior for drawing solids. You can create rectangular, square, or triangular solids. After you draw one of these shapes, you can create more of the same shapes with minimal clicks.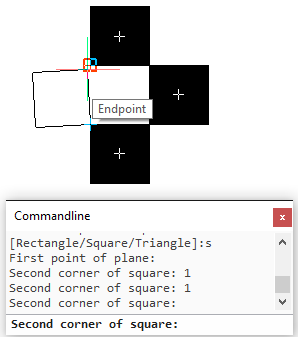 Draw Xlines and Rays
Xline and Ray work as expected. You might, however, notice the Parallel option for Xlines. It's the same as the Offset option in AutoCAD.