Converts the plotting method in drawings to from CTB (using color tables) to STB (using named plot styles).
Accessing the Command
command bar: convertpstyles
: convertpstyles
Displays a dialog box: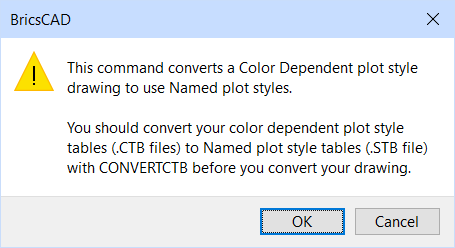 Click OK. The next dialog box appears: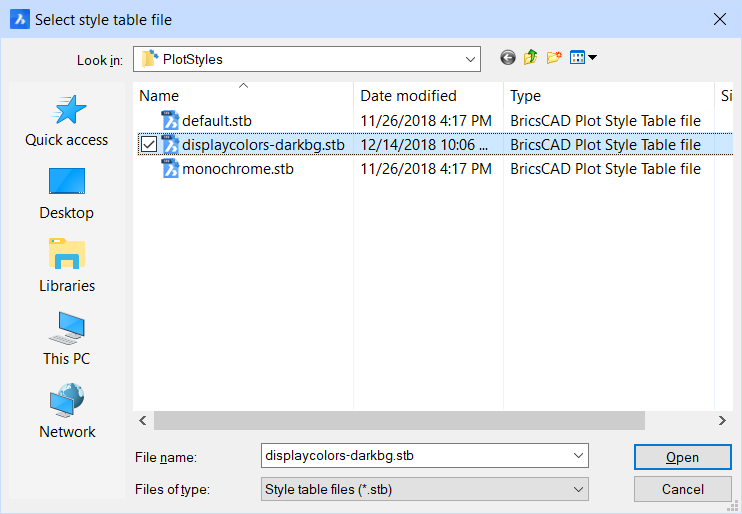 Choose an STB file, and then click Open. BricsCAD reports in the command bar:
Drawing converted from Color Dependent mode to Named plot style mode.
(To convert CTB files to STB format, use the ConvertCtb command.)
Procedures
Related Commands
ConvertCtb - converts CTB plot style files to STB files.
Layer - assigns plot styles to layers.
PageSetup - assigns plot style to drawings.
PlotStyle - sets the current plot style.
Print - plots drawings with plot styles.
Properties - changes plot styles assigned to entities.
StylesManager - creates and attaches plot styles to drawings.