Edits the page setup of the current layout or model space in a dialog box.
Accessing the Command
command bar: cpagesetup
context menu: right-click the model tab or a layout tab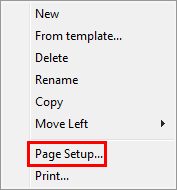 : cpagesetup
Displays a dialog box: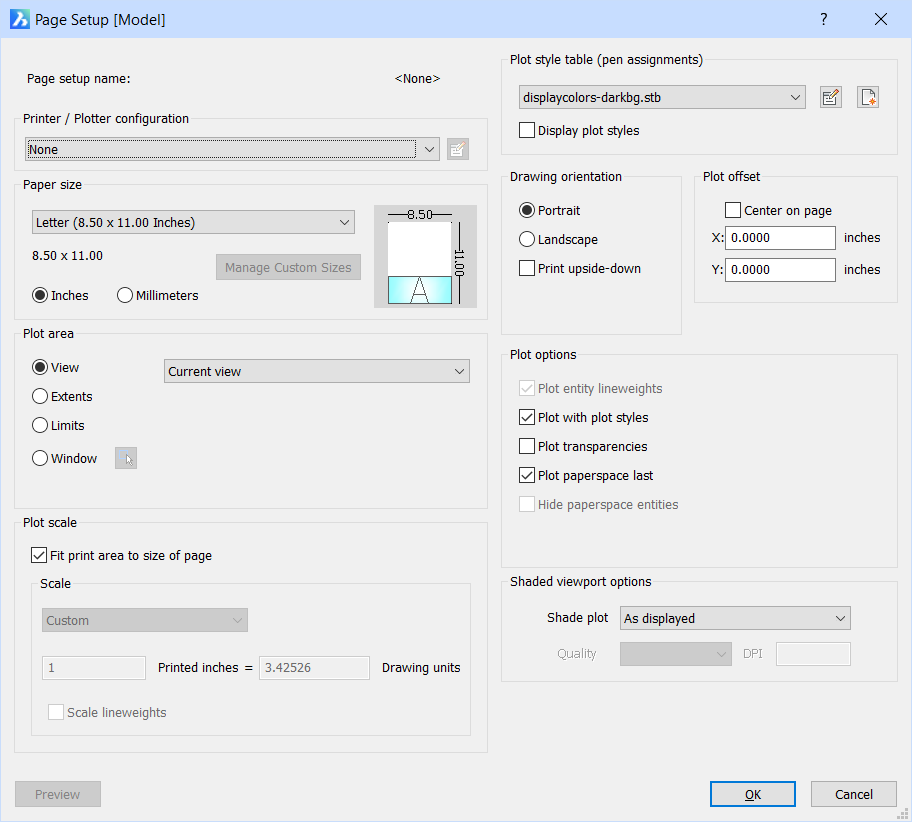 Command Options
See the PageSetup command.
Related Commands
PageSetup - creates and edits page setups for plotting drawings in the Drawing Explorer.
Print - prints drawings to plotters and files through a dialog box.