Toggles the transparency of monotone images.
Note: To change the transparency of entities, use the Transparency property in the Layer and Properties commands.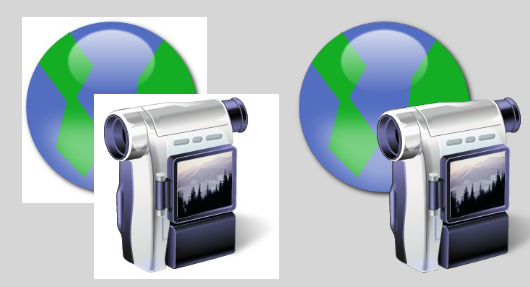 Accessing the Command

command bar: transparency
transparent: 'transparency
ribbon: Insert | Images | Image Transparency
toolbar: Image |

: Transparency
Prompts you in the command bar:
Enter transparency mode [OPN/OFF] <OFF>: (Type ON or OFF)
When transparency is on, the background color of the image is transparent. This command works only with raster images attached to the drawing that have a monochrome palette.
Command Options
| | |
| --- | --- |
| Option | Description |
| ON | Turns on transparency. |
| OFF | Turns off transparency. |
Related Commands
Image - controls the parameters of the image file.
ImageAttach - places raster images in drawings.
-ImageAttach - attaches raster images to the drawing; displays prompts in the command bar.
ImageAdjust - changes the properties of images through the Properties palette.
ImageQuality - toggles the quality of the image.