Opens the operating system's file manager at the Support folder.
Note: The support folder holds many files that drawings and commands need, such as linetype patterns and tool palette libraries.
Accessing the Command
command bar: supportfolder

: SupportFolder
Displays a file manager dialog box showing the contents of the support folder: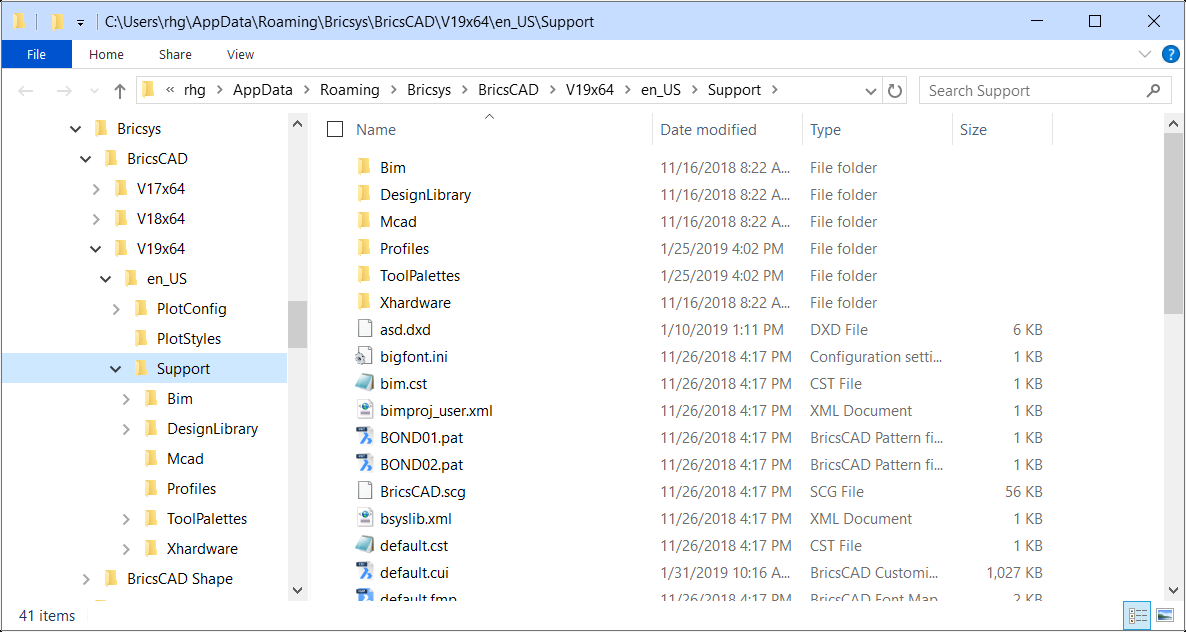 Support folder paths are stored in the SRCHPATH variable, and the default path is:
C:\Users\<user_name>\AppData\Roaming\Bricsys\BricsCAD\Vxx\en_US\Support
Command Options
No Options
Related Commands
TemplateFolder - opens the Template folder in a File dialog box.