Generates shaded images of 3D drawings.
Note: This command is largely superseded by the VisualStyles command.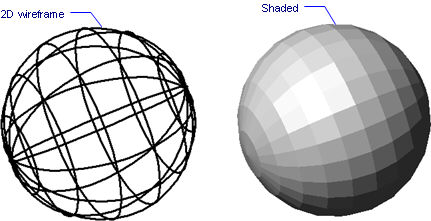 Accessing the Command

command bar: shade
alias: sha
menu bar: View | Rendering | Shade
ribbon: View | Render Modes | Shade
toolbar: Rendering |

: Shade
Renders the 3D entities with the shading mode specified by the ShadeMode command, and then reports in the command bar:
Note: In order to switch back to wireframe mode run command SHADEMODE
Command Options
No options.
Related Commands
Hide - removes hidden lines from 3D entities.
Render - generates a photorealistic rendering using materials and lights
ShadeMode - sets the shading style for 3D entities.