Changes the values of system variables and user preferences through a dialog box.
Accessing the Command

command bar: settings
aliases: ddrmodes, rm, options, dsettings, ddsetvar
menu bar: Settings | Settings
toolbar: Settings
ribbon: Home | Settings | Settings
: settings
Displays a dialog box: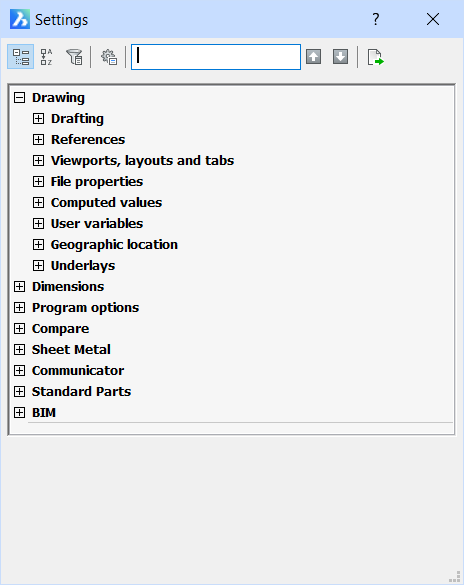 Procedures
Related Commands
SetVar - changes system variables through the command bar.
SettingsSearch - opens the Settings dialog box at the specified category, system variable or user preference.