Toggles the horizontal and vertical scroll bars for panning the drawing.
Accessing the Command
command bar: scrollbar
transparent: 'scrollbar
shortcut: Shift+F4
menu bar: View | Scrollbars
: ScrollBar
Prompts you in the command bar:
WNDLSCRL is currently on [ON/OFf/Toggle] <On>: (Enter an option)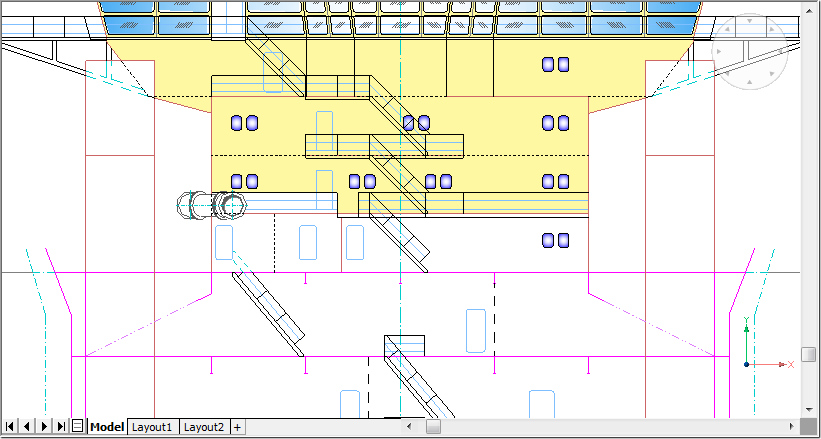 Scroll bars are useful for panning the drawing without using the Pan command:

The only reason to turn off scroll bars is to gain a bit more drawing area.
Command Options
Option

Description

OFf

Turns off the scroll bars.

Toggle

Toggles the display of scroll bars:

If on, turns them off.
If off, turns them on.

OnN

Turns on the scroll bars.
Related Commands
CommandLine - shows the command line.
CommandLineHide - hides the command line.
GraphScr - brings the graphics window to the foreground.
StatBar - toggles the display of the status bar.
TextScr - brings the text window to the foreground.