Imprints 2D entities onto planar faces of 3D solids and surfaces to create additional edges.
| | |
| --- | --- |
| NOTE | Use dynamic UCS (DUCS) to draw on the faces of 3D objects. |
Accessing the Command

command bar: imprint

menu bar: Model | 3D Solid Editing | Imprint

toolbar: 3D Solid Editing| Imprint
ribbon:
Home | Solid editing | Imprint
Solid | Edit | Imprint
Quad cursor menu: Model | Imprint
: Imprint
Prompts you in the command bar:
Select 3d solid, surface or region: (Select a 3D solid, a surface, or a region entity)
Select an entity to imprint: (Select a 2D entity lying on or intersecting a planar face of the selected entity; the figure shows a circle, line, and rectangle polyline on the faces of a 3D solid)

Delete the source object Yes/<No>: (Type Y or N)
Select an entity to imprint: (Select another 2D entity to imprint on the same sold/surface/region, or else press Enter to end the command; the figure shows the imprints on the 3D solid, with source entities deleted)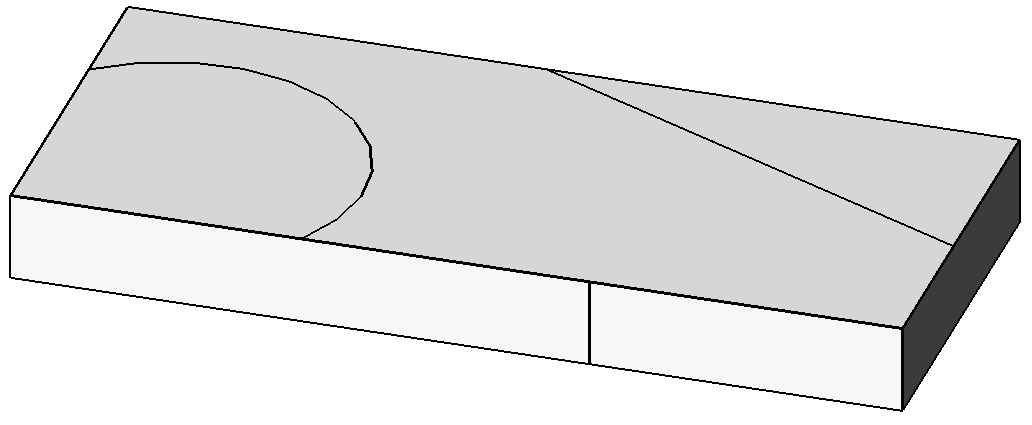 With the entities imprinted on the solid, you can use commands like Extrude or dmPushPull to manipulate the newly created faces, as shown below.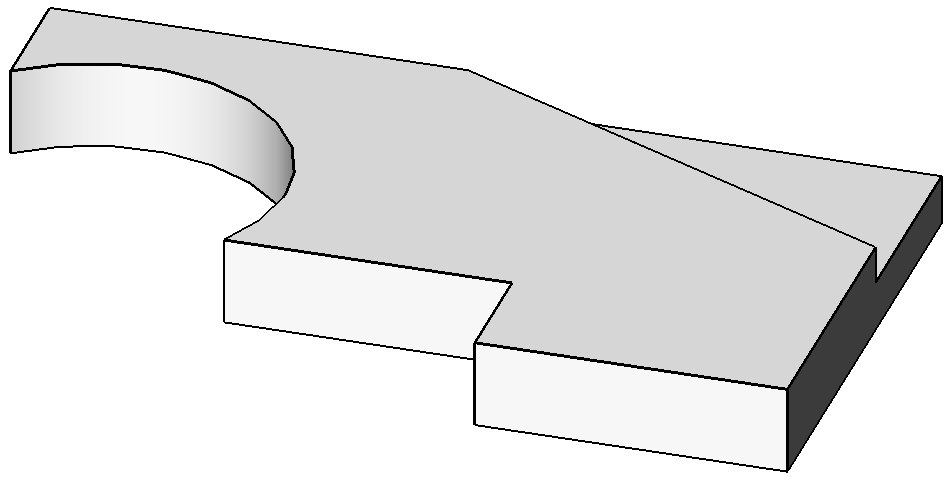 Command Options
Option

Description

Select 3d solid, surface or region

Select one of the following entities:

3D planar solid, which is a solid that has at least one flat face, so no spheres or tori
Surface entity
Region entity; see the Region command

Select an entity to imprint
Select any 2D entity laying on or intersecting the planar face; this is the "source object"
Delete the source object

Determines the fate of the source entities used to make the imprints:

Yes - deletes the source entity after the imprint is completed
No - keeps the source entity around

The Select an entity to imprint prompt repeats so that you can imprint more source entities on the solid/surface/region.
Related Commands
ProjectGeometry - projects 2D geometry onto a region, a surface or a 3D solid; allows to create additional linework on the faces of solids and surfaces.
SolidEdit - edits 3D solids and 2D regions.
XEdges - creates 2D linear entities (lines, arcs, circles, ellipses, elliptical arcs and splines) from the edges of 3D solids, 3D solid faces, surfaces, etc. and regions.