Renames named entities through the Drawing Explorer.
Accessing the Command
command bar: rename
aliases: ren
ddrename
: Rename
Displays the Drawing Explorer: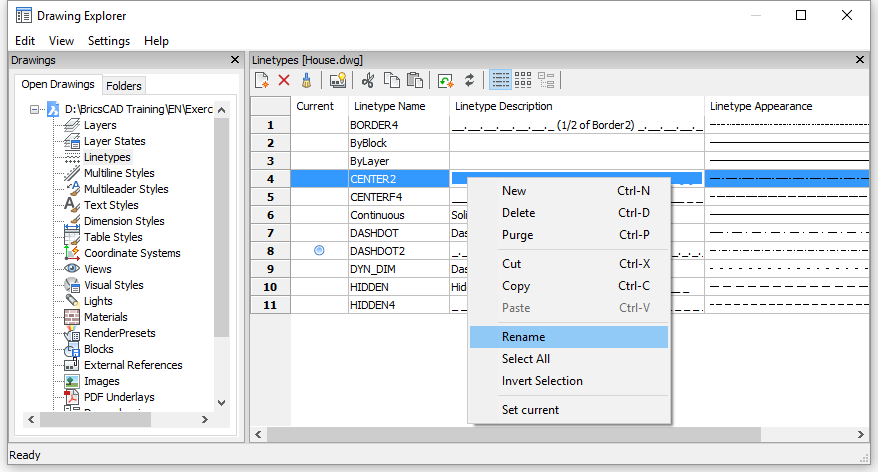 Choose a section, such as Layers or Dimension Styles.

To rename an item, click twice on its name (do not double-click), then enter the new name.
Alternatively, right-click the item, then choose Rename in the shortcut menu.
You can change the names of most layers, layer states, most linetypes, UCSs, views, blocks, most text styles, and most dimension styles. To change names at the command line, use the -Rename command.
You cannot change the names of attached files, such as images and external references, nor the following names:
Layer "0"
Linetype "ByBlock", "ByLayer", or "Continuous"
Text style "Standard"
Dimension style "Standard"
Multiline style "Standard"
Visual style "2DWireframe"
Material "Global"
Page layouts that have * as a prefix and suffix, such as *Model*
View detail style "Metric50"
View section style "Metric 50"
Command Options
No options.
Related Command
-Rename - renames commands through the command bar.