Attaches the current drawing to a new message with your computer's default email client.
Accessing the Command
command bar: mail
menu bar: File | Send Mail
: Mail
Launches the email client software, starts a new message, and attaches the current drawing.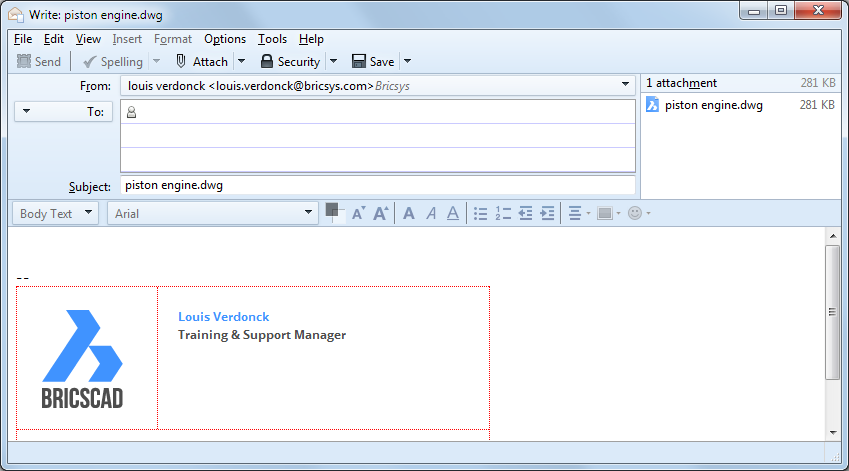 Complete the message, and then click Send.
Command Options
No options.
Related Command
eTransmit - packages drawing files and their support files for transmission by email and other methods.