Tiles drawing windows vertically (short for "window vertical tile").
Accessing the Command

command bar: wvtile
menu bar: Window | Tile Vertically
ribbon: View | Windows | Tile Vertically
: WvTile
Displays no prompt in the command bar. Windows are tiled vertically, with the most recent drawing window highlighted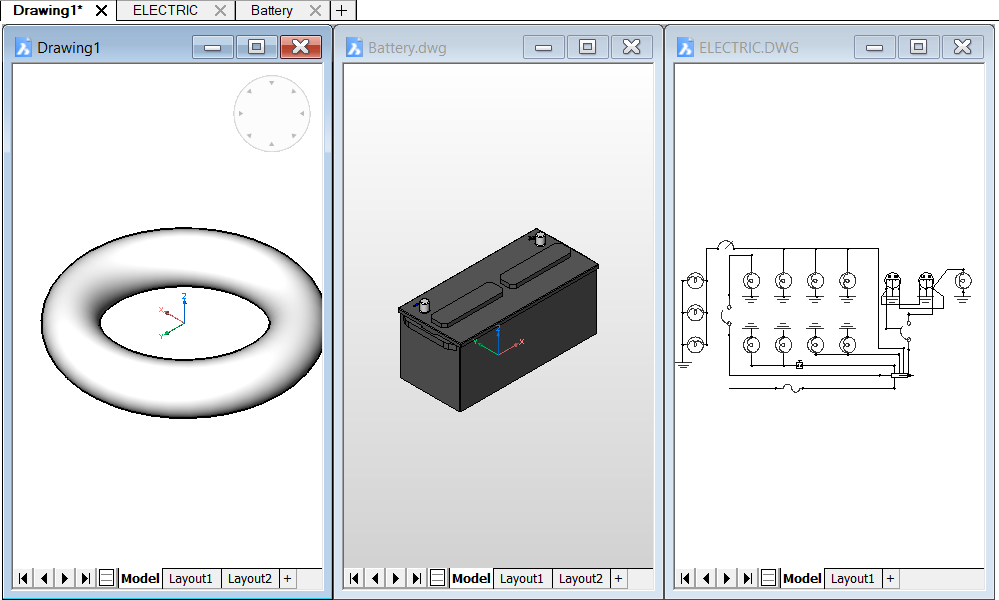 Command Options
No options.
Related Commands
WCascade - cascades the windows.
WClose - closes the current window.
WCloseAll - closes all windows.
WhTile - tiles windows horizontally.
WiArrange - arranges iconized windows.
SysWindows - arranges windows.