Exports 3D solids and surface entities in ASCII or binary ACIS format. Exported files can be shared with other 3D CAD programs capable of solid modeling.
Accessing the Command

command bar: acisout
menu bar: Insert | Acis Out

: acisout
Prompts you in the command bar:
Select ACIS entities to save: (Choose one or more 3D solids or surface entities)
Select ACIS entities to save: (Press Enter to continue the command)
Displays a dialog box: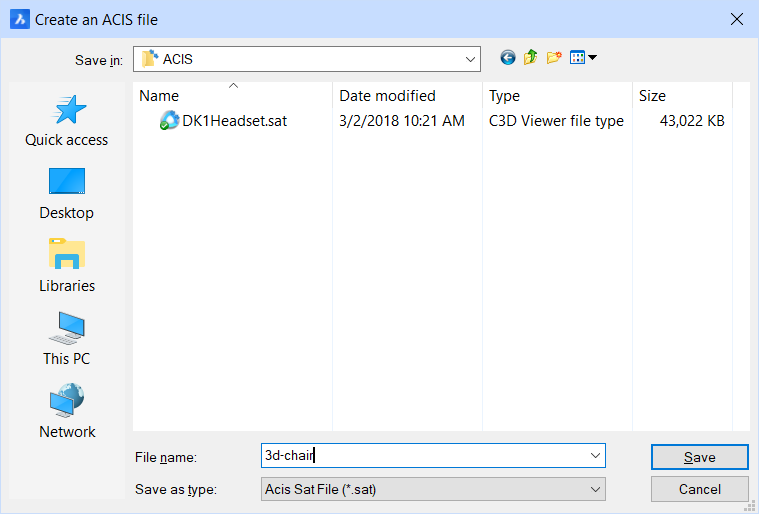 Name the SAT file, chose a format, then click Save. The 3D solid entities are converted to binary or ASCII data in the file.
Use the AcisIn command to import SAT files.
Command Options
Option

Description

File name

Names the ACIS file.

Files of type

Choose an ACIS format:

SAB - ACIS binary format; short for "save as binary."
SAT - ACIS ASCII format; short for "save as text."

Save

Saves the selected 3D solid entities.
Related Commands
AcisIn - imports ACIS solids into the drawing.
ConvToSolid - converts 3D entities into solid models.