Define Blocks
The process to define a block using the BLOCK command is the same in BricsCAD as in AutoCAD®. It displays the Block Definition dialog box with the necessary controls to create a new block definition in the current drawing.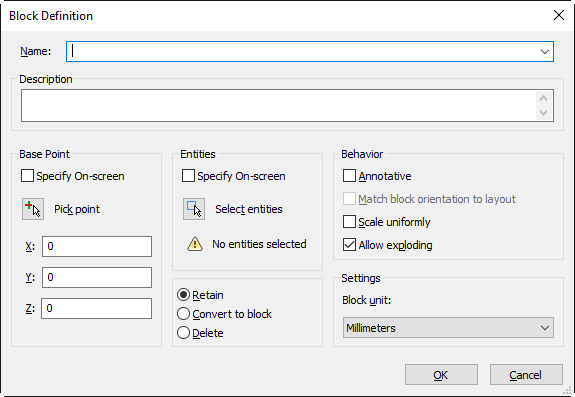 Note: The Block Definition dialog box in BricsCAD doesn't have options for Hyperlink, Quick select or Block Editor. You can, however, attach hyperlinks, select objects, and edit blocks using alternate methods.
The familiar WBLOCK command allows you to write out a block definition as a separate drawing file, external to the current drawing.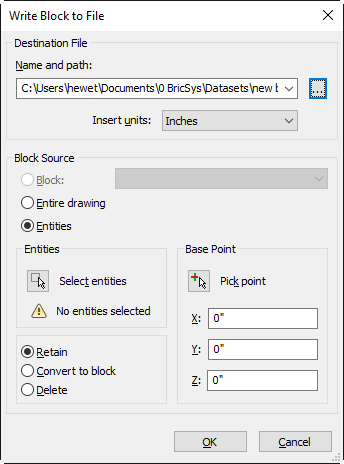 BricsCAD doesn't have a Block Editor. Instead, you create and edit block geometry using the drawing editor with all the tools and functionality it has to offer available.
Insert Blocks
You can select a block to insert in your drawing from the Insert Block dialog box. It's easily accessible from the Insert tab on the Quad. You can also access it via other methods including the INSERT command.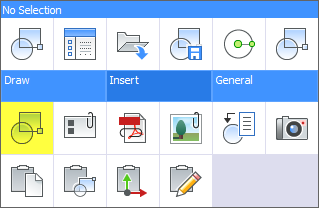 The Insert Block dialog box will look familiar to you as a former AutoCAD user. It includes typical options to specify the insertion point, scale and rotation angle for the block.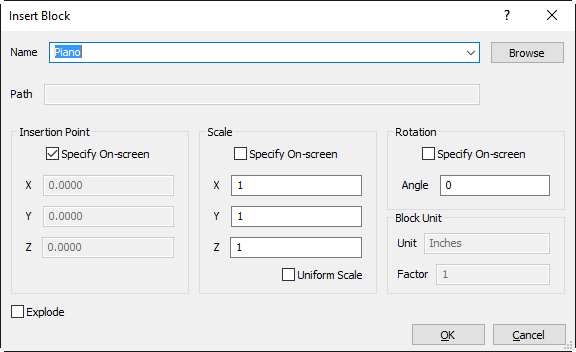 Note: The Insert Block dialog box doesn't include an option to insert a block using geographic data.
The Insert Block dialog box doesn't include a preview image. Instead, BrisCAD offers a more intuitive way to preview, insert, and manage your blocks!
Manage Blocks in Drawing Explorer
You may remember that Drawing Explorer offers a central location to manage all the style definitions in your drawing. In fact, Drawing Explorer does much more than that. It centralizes all named drawing content, including blocks, in a single dialog box.
Access Drawing Explorer from the General menu on the Quad. It's also accessible via other methods including the EXPLORER command. If you launch Drawing Explorer with the EXPBLOCKS command (XB alias), it automatically displays the panels for Blocks.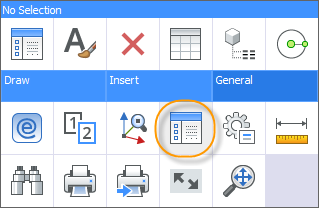 Drawing Explorer lists all block definitions in the drawing and includes relevant information and controls. You can see how many instances of a block are in the drawing and you can modify basic block properties. For example, you can specify whether a block is Annotative or Explodable.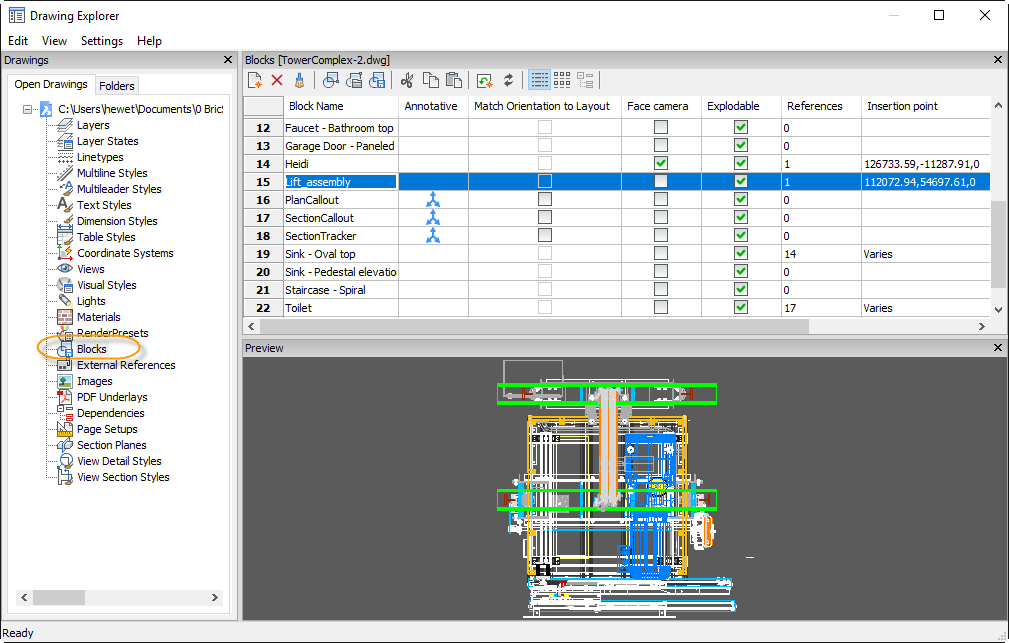 Another option, unique to BricsCAD, ensures the block always faces the camera. This can be particularly useful (and fun) for 3D visualization. For example, I created a block with an image of my photo and inserted it in a 3D model. As I orbit around the model, the block/image always faces forward.

The right-click menu and toolbar offer additional controls. You can easily create a new block definition, delete a block definition and all its insertions, and purge an unused block definition. Insert blocks and even add them to the current tool palette. Anything you want to do with blocks is easily accessible from the Drawing Explorer!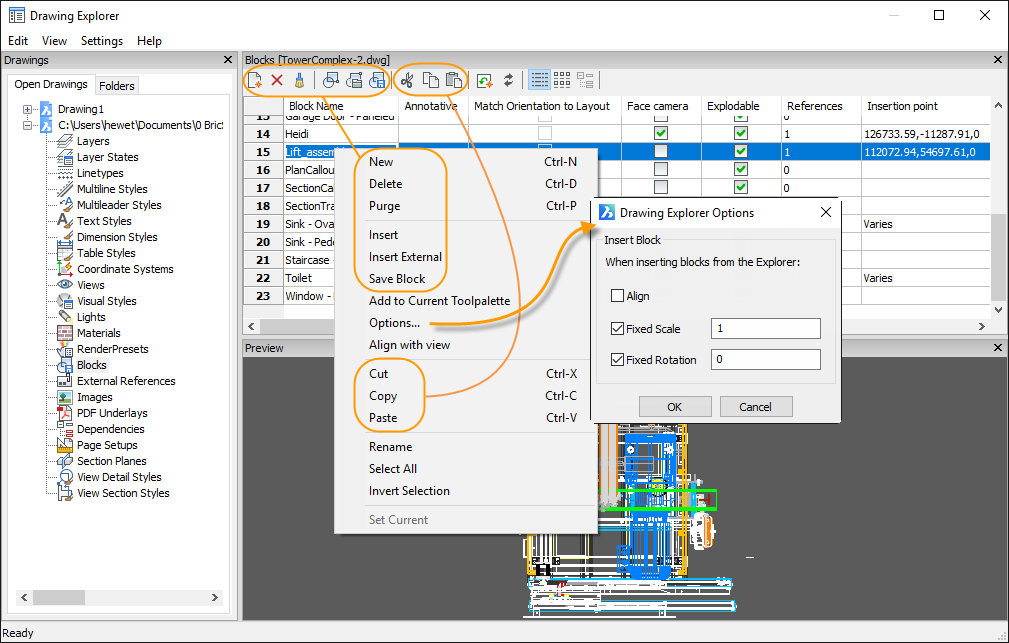 Tutorial: Manage blocks with the Drawing Explorer
Click here to watch