Checks whether the Communicator add-on is correctly installed and provides a diagnostic report.
(The command is available on Windows only. The Communicator version must match the major version of BricsCAD.)
Accessing the Command
command bar: communicatorinfo
: communicatorinfo
Switches to the Prompt History window, and then provides a report like this one: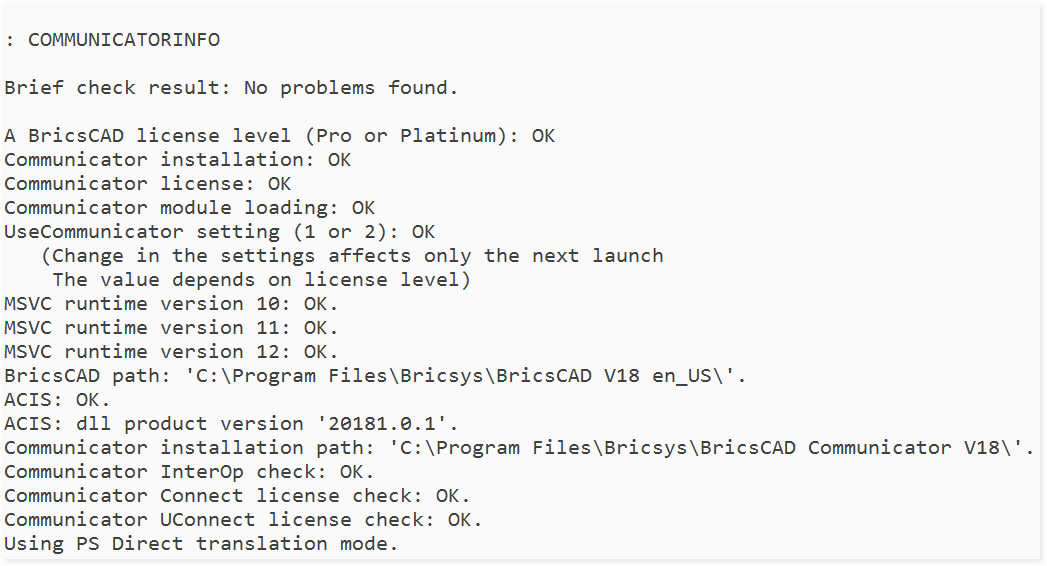 When Communicator is not installed, then the command reports:
Brief check result: Communicator installation: FAILED
Related Commands
LicenceManager - displays the status of all licenses associated with the program.
Import - Communicator adds file formats to import into the current drawing.
Export - Communicator adds file formats in which to export the current drawings.