Displays rendering related hardware and driver specifications in the command bar.
Accessing the Command
command bar: redsdkinfo
: RedSdkInfo
Prints a report in the command window; the content of the report depends on the graphics capabilities of your cmoputer. Press F2 to open the Prompt History window: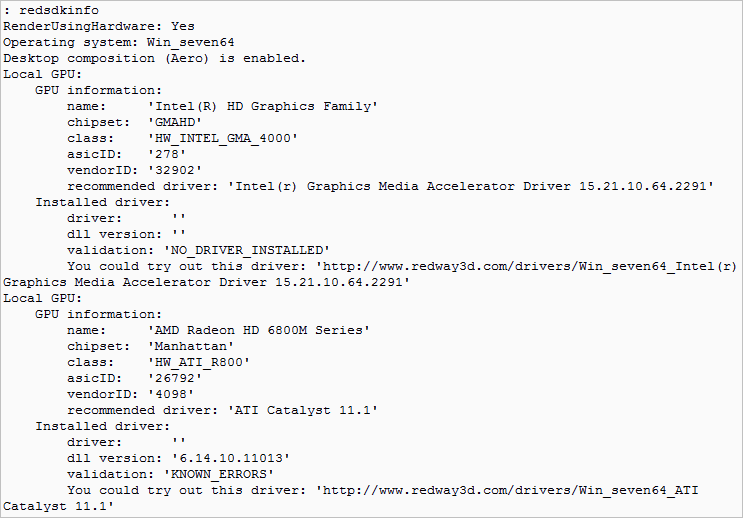 Command Options
No Options
Related Commands
Render - generates a photorealistic rendering using materials and lights through a dialog box.
ShadeMode - sets the shading style for 3D entities.