Opens operating system's command prompt window so that you can run other applications (short for "shell").
Accessing the Command
command bar: sh
transparent: 'sh
alias: shell
: Sh
Prompts you in the command bar:
OS Command: (Enter the name of a program, or press Enter for the command prompt window)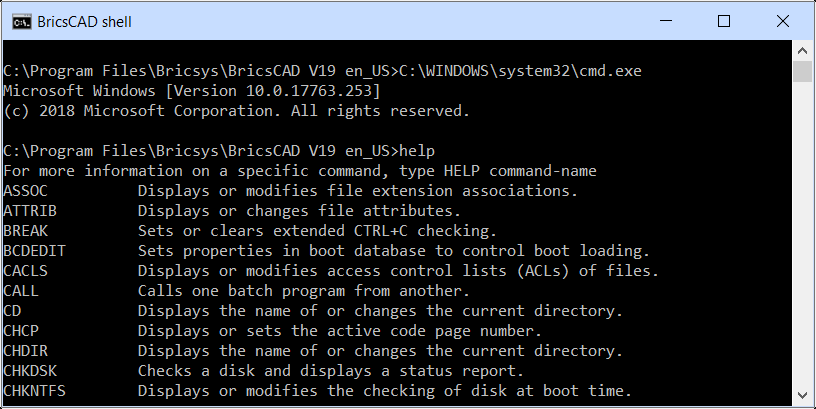 Enter commands or names of programs, such as 'Notepad'.

For a list of operating system commands, enter Help.

To exit the operating system window, enter Exit.
Command Options
Option

Description

OS Command

Specifies the name of the Windows program to run.

Press operating systemto open the Windows command prompt window.
Procedures
Use the Customize command to create custom shell commands.
Related Commands
Start - starts other applications.
Shell - opens the operating system command prompt window; runs other applications.
Files - displays the operating system's File Manager.