Opens the BricsCAD online Help Center.
Accessing the Command

command bar: help
transparent: 'help
alias: ?
shortcut: F1
menu bar: Help | Help
toolbar: Standard |

ribbon: Home | Help | Help
: Help
Open a new tab in the computer's default Web browser: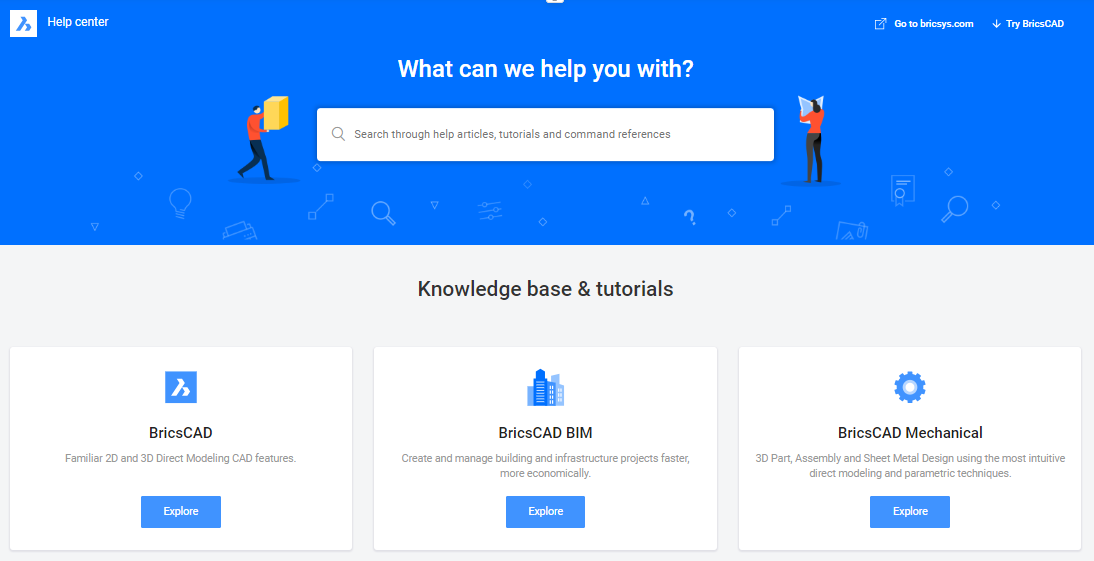 Command Options
None. 
Related Commands
? - opens the Help dialog box.
HelpSearch - searches the BricsCAD online help system and displays a list of matching topics in a tab of the Web browser.