Removes hidden lines from 3D entities, as shown below. (This is an old command superseded by the Hidden visual style, which produces better results visually; see VisualStyles command.)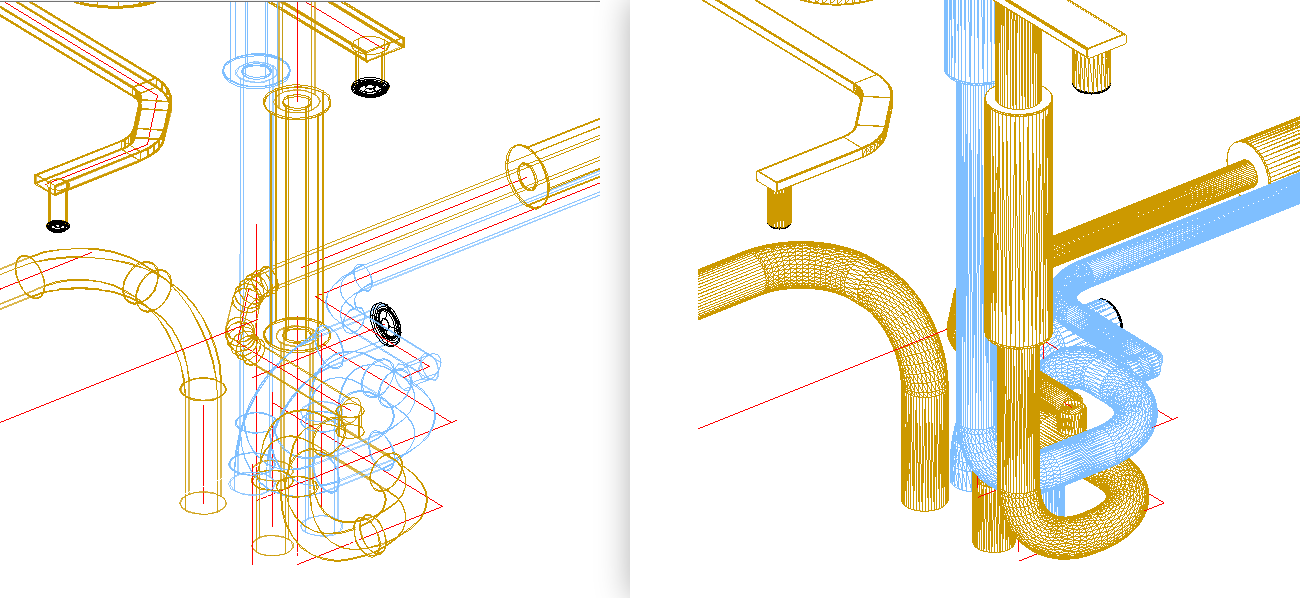 Accessing the Command

command bar: hide
alias: hi
menu bar: View | Rendering | Hide
ribbon: View | Render Modes | Hide
toolbar: Rendering |
: Hide
Displays no prompt in the command bar; the program immediately removes hidden lines.
To return to wireframe display, change the visual style to 2D Wireframe.
Command Options
No options.
Related Commands
Render - generates a photorealistic rendering using materials and lights
Shade - generates shaded images of 3D drawings.
ShadeMode - sets the shading style for 3D entities.
Solprof - creates a hidden line representation of 3D solids in a layout viewport.
Flatshot - creates a hidden line representation of all 3D solids in model space as a block or a new drawing.
VisualStyles - creates and controls visual style definitions in the Drawing Explorer.
VsCurrent - sets the visual style at the command line.