Switches the isometric drafting plane and grid from left to top, to right.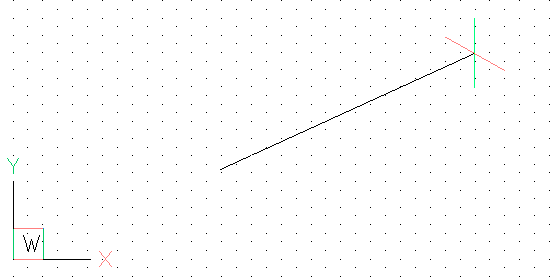 Accessing the Command
command bar: isoplane
transparent: 'isoplane
alias: is
shortcut: Ctrl+E
F5
: Isoplane
Prompts you in the command bar:
Isoplane (Left) [TOGgle/keep using Left/switch to Right/switch to Top] <Switch to Top>: (Enter an option, or else press Enter to accept the default)
To turn on isometric drafting mode: set the Snap command's Style option to Isometric
To turn on the isometric grid: set the Grid command to On and GridStyle to On.
To draw isometric circles: use the Ellipse command's Isocircle option.
The grid does not display in isometric mode when GridStyle is off (grid displayed as lines).
The crosshair cursor automatically takes on the isometric slant.
Command Options
| | |
| --- | --- |
| Option | Description |
| Left | Switches the isoplane to left. |
| Right | Switches the isoplane to right. |
| Top | Switches the isoplane to top. |
| TOGgle | Toggles the isoplane from left to top to right. |
| Keep using ... | Keep using the current isoplane orientation. |
Related Commands
Snap - toggles isometric drawing mode.
Ellipse - draws isometric circles.