Recovers a broken mechanical structure.
The command is different from the basic Audit and Recover commands. It is recommended to use BmRecover to mend issues with a MCAD drawing. The command overwrites the original drawing.
Accessing the Command

command bar: bmrecover
menu bar: Assembly | Recover
toolbar: Assembly | Recover
ribbon:
Assembly | Tools | Recover
Home | Assembly | Recover
: bmrecover
Displays a dialog box: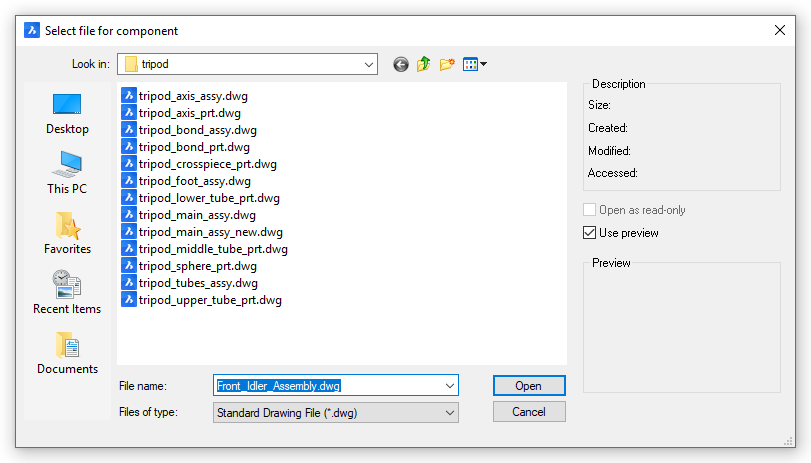 (Select a file, then double click or click the Open button.)
The command reports in the command window:
Fixing drawing.
...
Saving...
Done.
Command Options
No options
Related Commands
BmDependencies - lists all files, containing component definitions inserted in the assembly, in the command window.
BmUpdate - reloads all referenced components from external files and updates BOM tables.