Recovers a drawing file, along with all nested xref'ed drawings; each drawing is saved with .BAK copy and .ADT report.
Accessing the Command
command bar: recoverall
: RecoverAll
Displays a File dialog box: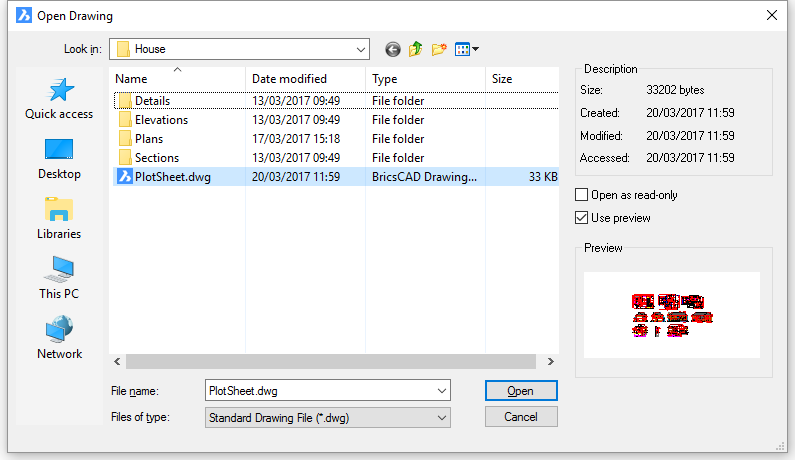 Select the drawing, the click the Open button.
The selected drawing file and all attached xrefs, including all nested xrefs, are opened, repaired, saved and closed.
The report of the audit report of the repair is saved to a *.adt file.
Command Options
No command options.
Related Commands
Audit - repairs drawings that are open.
Recover - recovers data from damaged DWG files.