Recovers data from a damaged DWG file.
Accessing the Command
command bar: recover
menu bar: File | Recover
ribbon: Home | File | Recover
: Recover
Displays a dialog box: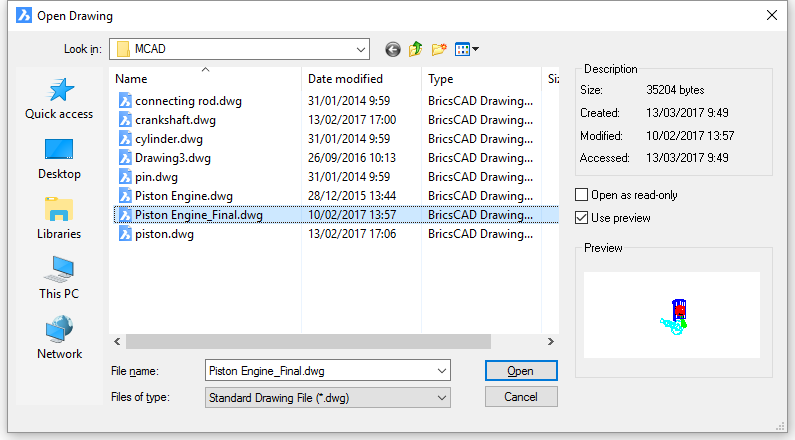 Choose a file, and then click Open.
When the drawing file contains damaged data, the program reports the changes it made, automatically. For example
Name: Dwg file
Value: CRC does not match in Object (167);
Name: AcDbPolygonMeshVertex(130);
Value: Owner Id (0);
Validation: Invalid;
Replaced by: Set to AcDbPolygonMesh(F0).
When the drawing file contains no errors, no report is given. When the recovery is complete, the drawing is displayed.
Command Options
No options.
Procedures
Related Commands
Audit - checks drawings that are open.
ProxyInfo - displays a information about proxy entities, contained in the current drawing, in a dialog box.
RecoverAll - recovers a drawing with all nested XRef drawings, each drawing is saved with .BAK copy and .ADT report.