Prints the content of a DSD file, a saved list of drawings, sheets, and layouts, at the command line.
Note: Create the DSD file with the Publish command.
Accessing the Command
command bar: -publish
: -publish
Displays a File dialog box: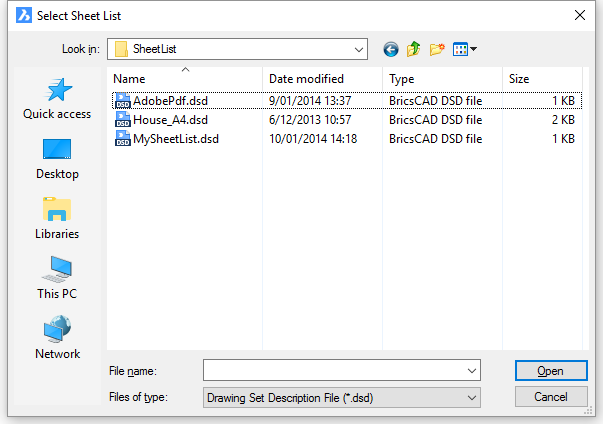 Select a DST file in the list, then click the Open button.
If the BACKGROUNDPLOT system variable is 2 or 3, the sheets are printed in the background.
Command Options
No options.
Related Commands
ExportPdf - Exports layouts in a drawing to a pdf docucment.
Publish - prints a sheet list (= a list of model space or paper space layouts). Saves a sheet list to a file.
PageSetup - assigns plot style to drawings.
Plot - plots drawings through the command bar.
Print - plots drawings through a dialog box.
SheetSet - manages sheet sets. Opens the Sheet Sets panel.