Propagates a saved detail on all suitable connections in your project.
Accessing the Command
Commandline: BIMPROPAGATEFROMFILE
: BimPropagateFromFile
A Select source file dialogbox displays:
Choose detail file then double click or click the Open button open.
Prompts you in the command bar:
The prompt sequence depends on the selected detail type: planar, linear, patter, edge or corner (see the related commands below.)
Searching for similar connections
 Creating the suggestions
 Showing 2 application details
 Resolving conflicts and extensions
 Duration start BIMPROPAGATE: 2.450000
 Showing 2 visible suggestions of total 2.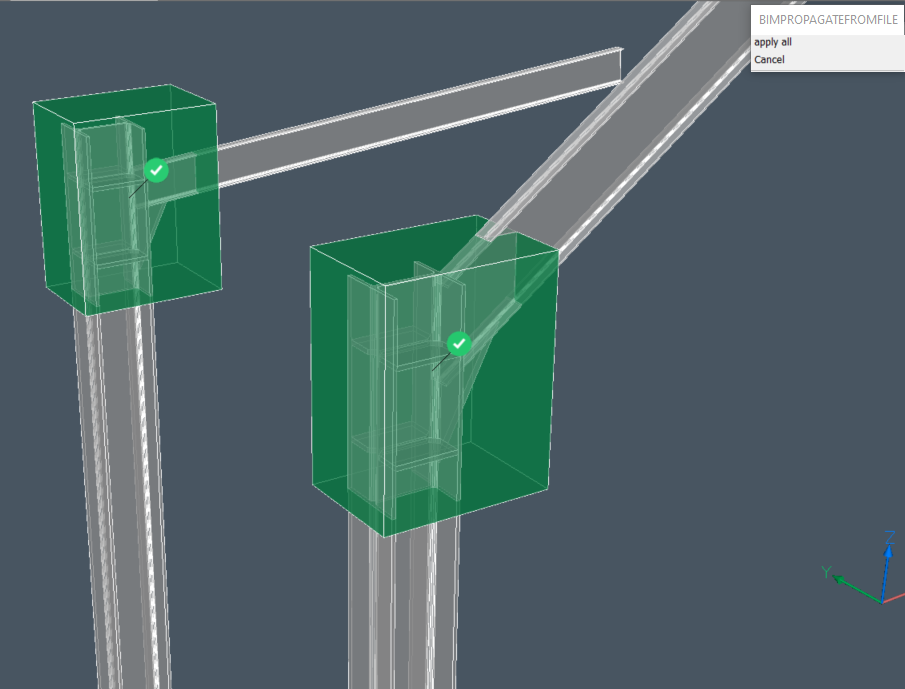 Note: Click on the widget of the detail if you don't want to propagate that particular connection.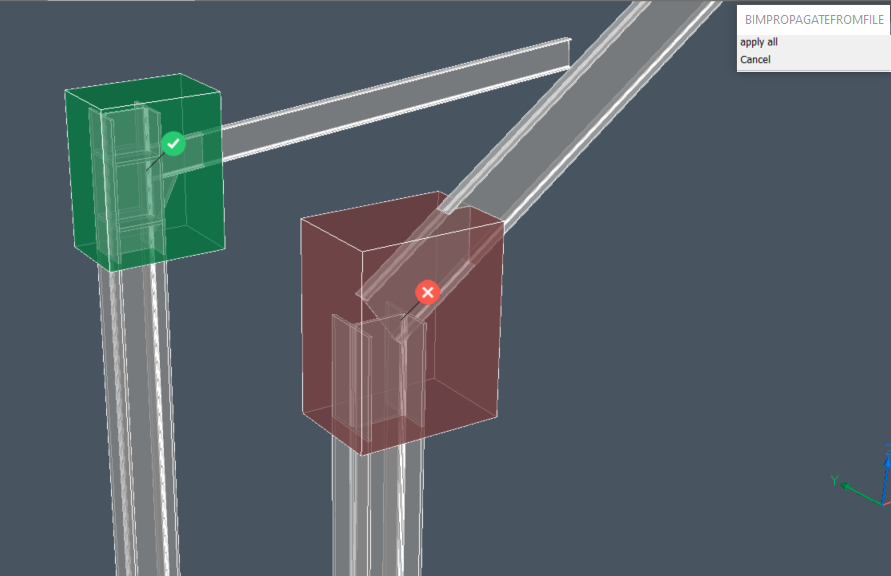 Choose next action [apply All/Cancel] <apply All>: (Choose an option or press Enter to accept the default)
Applying all 2 visible suggestions
Result: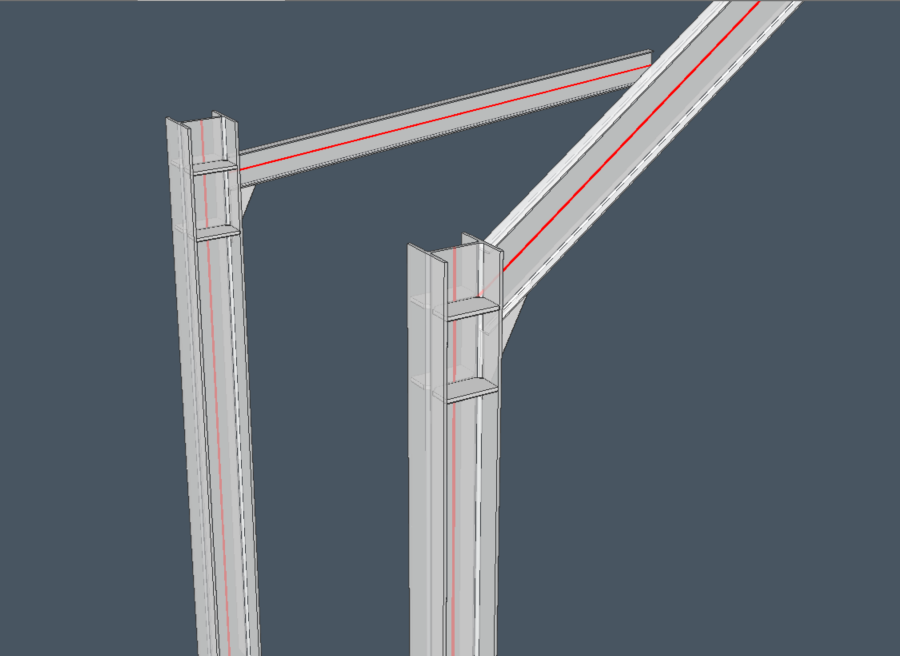 Procedures
Propagate a Detail in a project
Related Commands
BimPropagateCorner - Propagates details connected to three planar base solids (i.e., corners).
BimPropagateEdges - Propagates a detail along the edge of a planar solid; can be used to propagate railings, gutters, borders, wall caps, etc.
BimPropagateLinear - Propagates connections between linear elements (beams, columns, pipes, ducts and their connections to walls and slabs).
BimPropagatePattern - Propagates a single element on a flat surface to multiple locations and grids; can be used to propagate lights, light switches, windows, air diffusers, etc.
BimPropagatePlanar - Propagates connections between planar elements (walls/slabs/roofs).
BimCreateDetail - Creates a Detail that can be saved in the library.