The Nearest Distance feature allows to dynamically view and modify the distance between two selected entities or subentities.
Additionally the aligned nearest distances along the X-, Y- and Z-axes of the WCS display.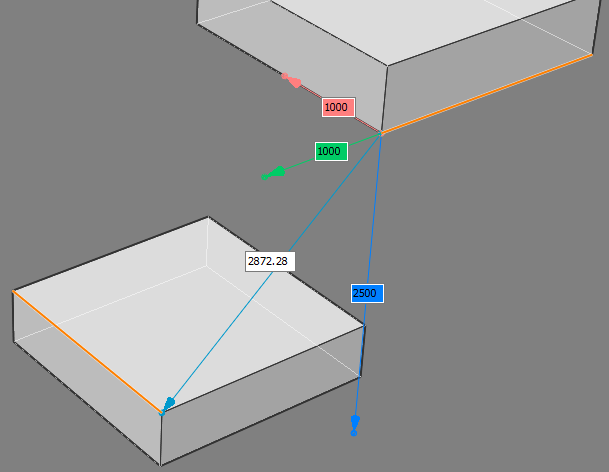 The NEARESTDISTANCE system variable controls the display of the Nearest Distance feature.

To display the Nearest Distance
Do the following:
Select the first entity or subentity*.
Select the second entity or subentity*.
The nearest distance displays.
The arrowhead points to the second entity.
(option) Double click a distance field and type a value.
The second entity is moved.
* Press and hold the Ctrl-key to select a subentity.
The Nearest Distance feature can be used to:
Measure the distance between two entities or subentities.
Adjust the distance between a (sub)entity and a block.

Modify the dimensions of a rectangle.

Adjust the distance between 3D solids.

Edit the width of a 3D solid.

Measure and edit the height of 3D solid.

...