Symptoms
I've downloaded the installer for BricsCAD Shape and installed it, but I only see BricsCAD installed. I want to use Shape and not BricsCAD.
Solution
Shape is now part of the BricsCAD installer, i.e. you need to install BricsCAD to run Shape.
After installation, when you launch BricsCAD, the BricsCAD Launcher dialog box displays. Here you can choose to run Shape. It is also possible to run Shape when you don't have a BricsCAD license or when your license is expired.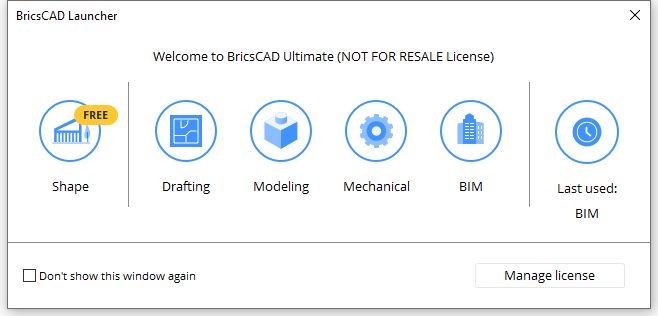 Related Topics
The BricsCAD Launcher dialog box