BricsCAD v21 offers a variety of user interface enhancements to help increase your productivity without disrupting your existing workflow.
BricsCAD Launcher
The redesigned BricsCAD Launcher enables you to launch BricsCAD in an environment that is most relevant for your design tasks and license level.
The available environment options depend on your license level. You can change the license level using the new SETLICENSELEVEL command which controls the RUNASLEVEL system variable. If you are using a trial license, you may choose any environment. Otherwise, you may choose any environment supported by the license level you purchased. For example, an Ultimate license supports all environments. Whereas, a Lite license supports only the 2D Drafting environment.
The new Units option enables you to set the measurement units (MEASUREINIT system variable) that determine which hatch pattern and linetype definition files to use. This control also specifies the drawing units for new drawings created with no template file.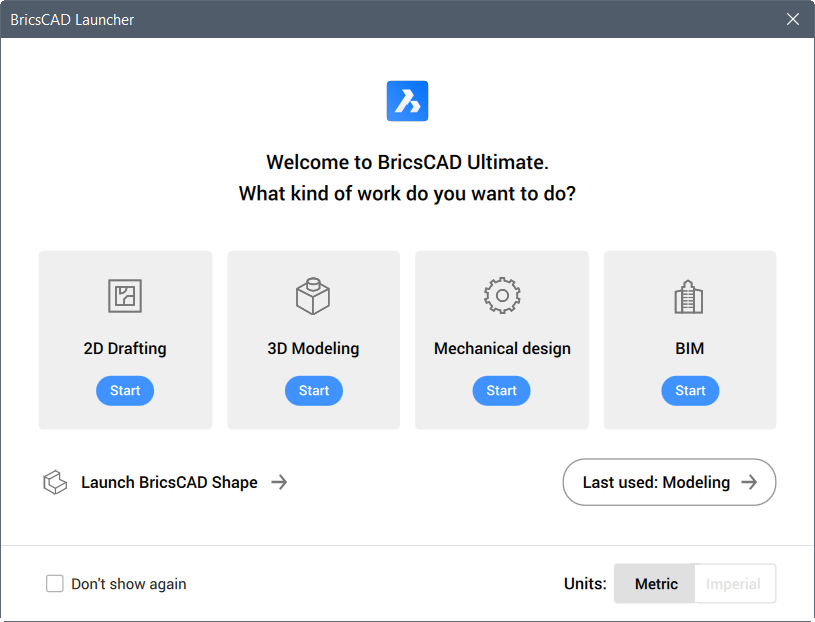 Commands
The Command window now supports clickable command options enabling you to select options at the command line without having to type at the keyboard.

The COMMANDS command allows you to look up available commands. In BricsCAD v21 it's updated to list only the commands that are available with your current license level.
Ribbon
The ribbon enables you to scroll through ribbon tabs using the mouse wheel. Simply place the cursor anywhere on the ribbon and roll the wheel.
The RIBBONTOOLSIZE system variable sets the size of the tool buttons in the ribbon. The options are Small, Large and Extra Large.
Toolbars
New UCS and UCS Options toolbars offer easy access to UCS commands and options. You an access these toolbars by right-clicking on a toolbar, a panel, or the ribbon and expanding the Toolbars>BricsCAD menu.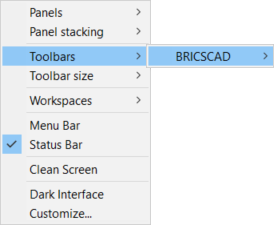 The TOOLBUTTONSIZE system variable applies to toolbars only, no longer to ribbon tool buttons (see above).
Menus
The menu that displays when you drag and drop a dwg file into BricsCAD, using the right mouse button, offers a new option to Open as Read-only.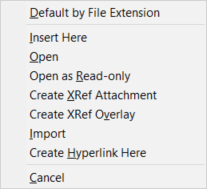 Layouts
The Layout Manager is extended to enable publishing of multiple layouts.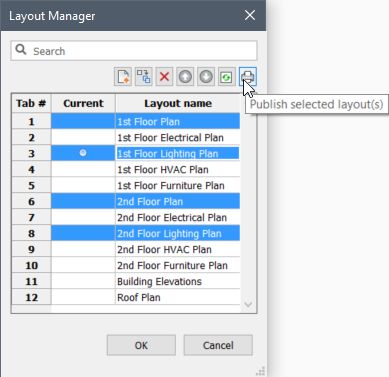 When you set a layout current in the Layout Manager, the active layout tab automatically scrolls to remain visible in the layout tab list.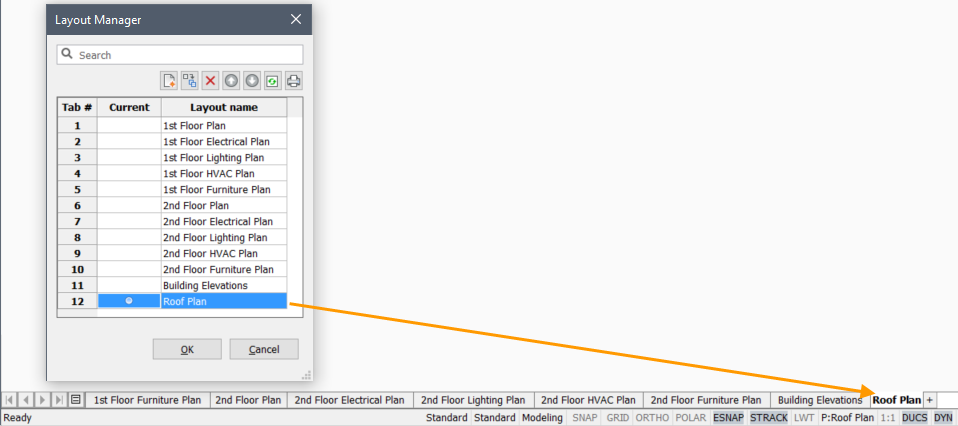 Entity Snaps
The Snap to Point option in the Entity Snaps toolbar and menu is renamed to Snap to Node.