Applies layer names and properties from another drawing to the current drawing.
Accessing the Command
command bar: laytrans
: laytrans
Displays the Layer Translator dialog box.
All the layer names in the current drawing are displayed in the Translate From list. You can specify the layers to which you want them to map by loading layer information from an existing DWG, DWS, or DWT file.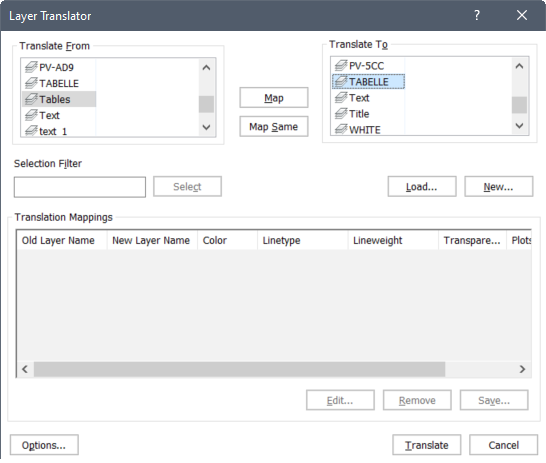 You can also create new layers. Simply enter the layer name and properties to which you want to map existing layer.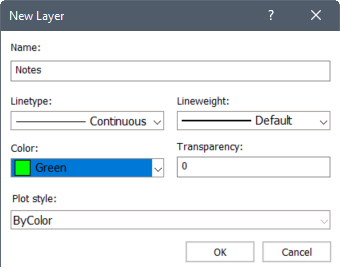 You can select one or more layers from the current drawing, the list on the left, to map to a layer from the list on the right. If you choose Map Same, any layer names in the current drawing with corresponding names in the list on the right will inherit the properties from the list on the right. The layer mappings you select are displayed in the Translation Mappings list.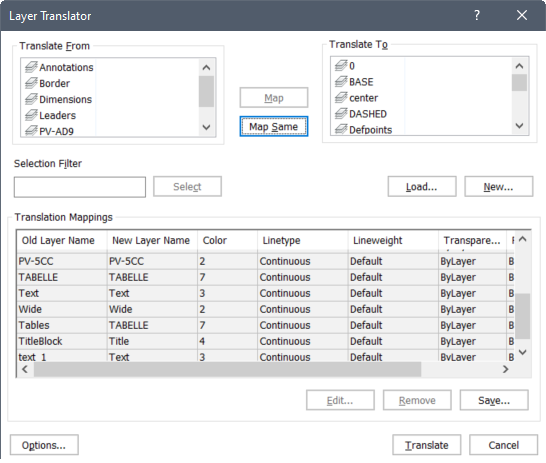 You can double click on a layer or choose Edit to modify its layer mapping properties.
You can also remove layers from the Translation Mappings list or save the mapping list to use again in the future.
The Options dialog offers additional controls for layer mappings.