Sheet metal tools in BricsCAD Mechanical v21 offer more flexibility and faster workflows. For example, a specific bend table can be assigned to each solid and arts with a different thickness can exist in the same block.
Bevels
The newly added Bevel feature is supported in the SMCONVERT, SMREPAIR and SMUNFOLD commands.
Zero Radius Bends
A new feature ZeroBend allows for the creation of a bend with no internal radius for sheet metal components.

T-Junction
A new feature T-Junction can be created using SMEXTRUDE on a single segment poly line lying on a flange to create a new flange orthogonal to the existing. Using the T-Junction feature we can then convert it to a T-Tab which will automatically add tabs to the orthogonal flange and remove the necessary material from the original.

Updated Smart Features
You may now create sheet metal drawings even faster by utilizing the upgraded SMSMARTFEATURE command which allows you to automatically create junctions when utilizing the bend tool.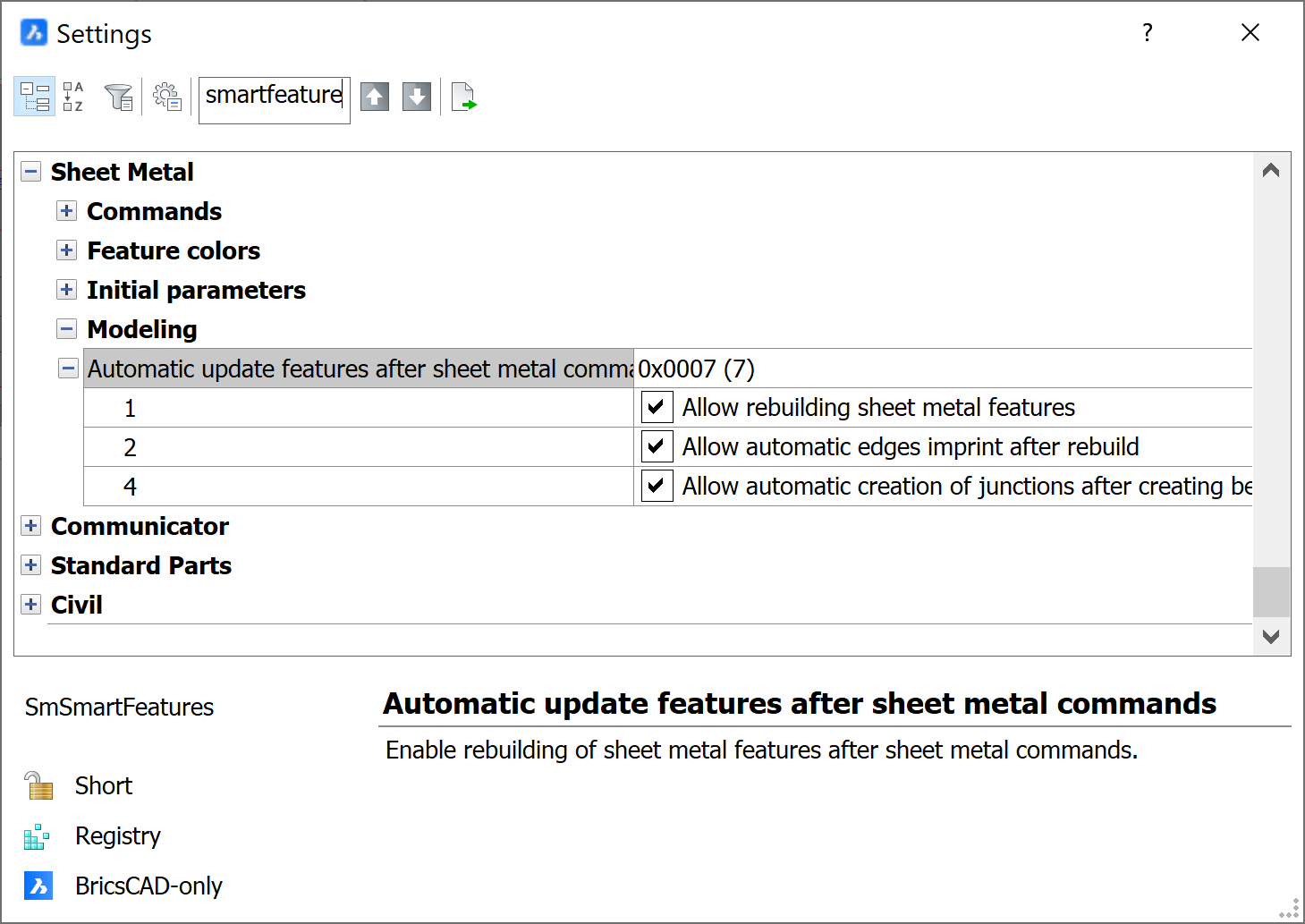 Tabs
The SMTABCREATE command now has an option to create a curved tab on a curved hard edge, connecting a flange and a bend, including lofted bends.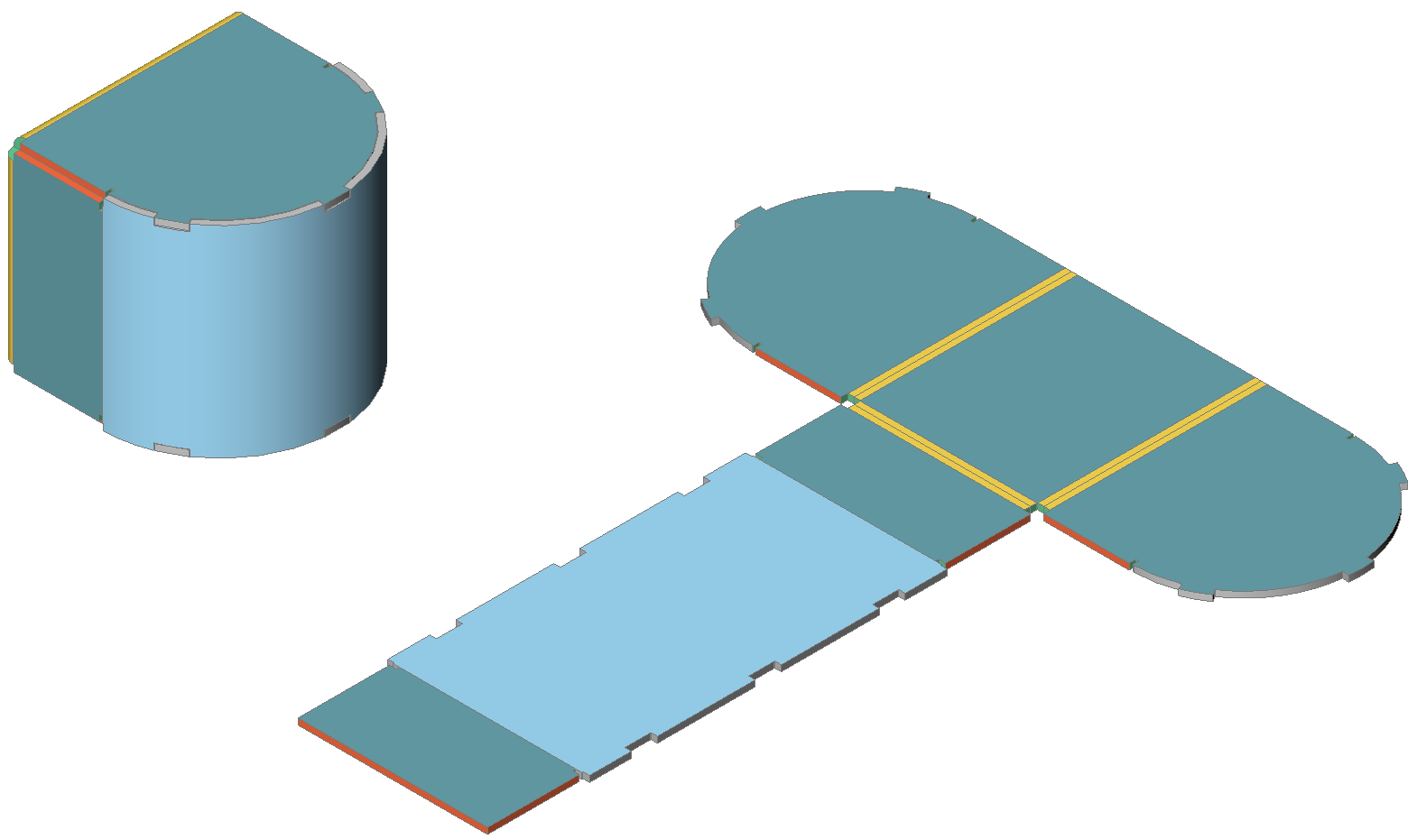 The SMUNFOLD command offers improved behavior for conical lofted bends. They can now be unfolded analytically, to avoid splitting them into a specified number of bends and flanges.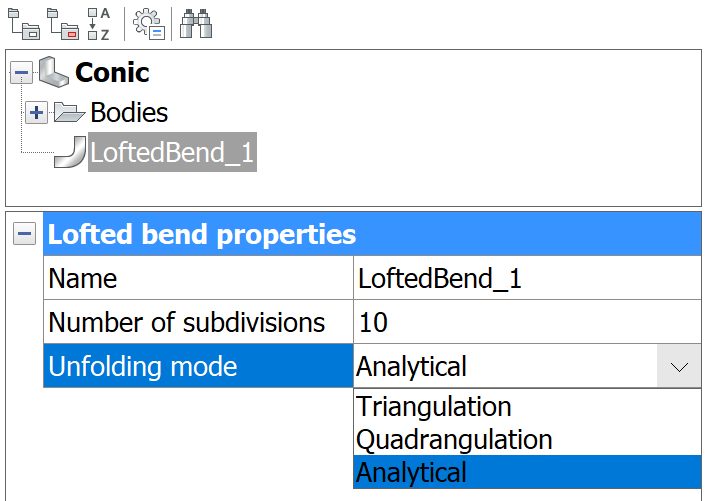 Assembly Export
The SMASSEMBLYEXPORTMODE system variable allows you to keep recognized features for sheet metal and poorly modeled sheet metal parts when using the SMASSEMBLYEXPORT command.