Document Viewer
Overview
The Bricsys 24/7 viewer gives you the opportunity to view more than 70+ file formats* online without the need to install any software or buy extra licenses.
Click on the document icon or on the preview picture to open the viewer.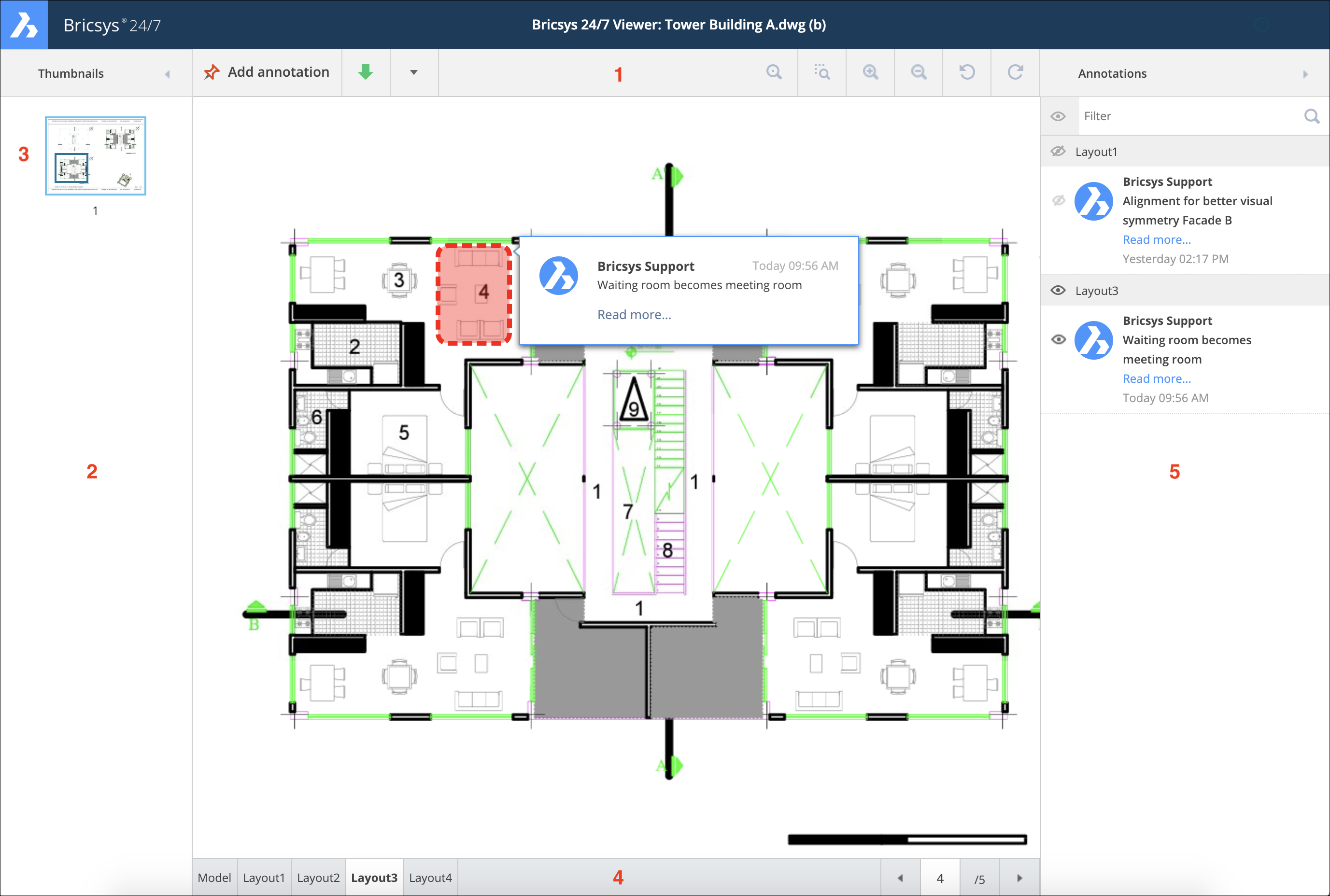 * 70+ Documents:
Text formats: asm, bat, c, css, cpp, cxx, gene, h, hxx, idh, idl, inl, java, log, lsp, rss, sql, tpl, text, txt, xml.
Image formats: bmp, gif, jpg, jpeg, pcx, pgm, pict, png, ppm, tga, tif, tiff, xbm, xpm, xwd, ai , psd.
Office formats: doc, docx, dot, dotx, mpp, odf, odg, odp, ods, odt, potx, pps, ppsx, ppt, pptx, rtf, xls, xlsb, xlsx, xlt, xltx, vsd.
CAD formats: dwg, dwf, dwfx, dxf, dgn, plt, hp, hpg, hpg.
Other: htm, html, pdf, ps, zip.
The viewer contains:
Title bar

Thumbnail pages overview
Action menu
View, zoom and rotation options
Annotations

Pages overview

On the left, all the available pages are shown with a thumbnail for each page. You can easily scroll through the pages and clicking on a page will open that page in the viewer.

Current view of the document

The selected page is highlighted and the area that is viewed marked on the preview.

Tabs of the document (DWG, Excel…)

In case a document has multiple tabs (layouts or sheets), these will be shown on the bottom of the viewer.

Annotations

In case the documents has annotations a red counter will mark the amount of annotations the document has. You can open the annotations panel by clicking the annotations icon. Selecting an annotation will highlight the annotation on the correct page and tab.
Annotations
Annotations are a great tool to comment on a specific area of the document.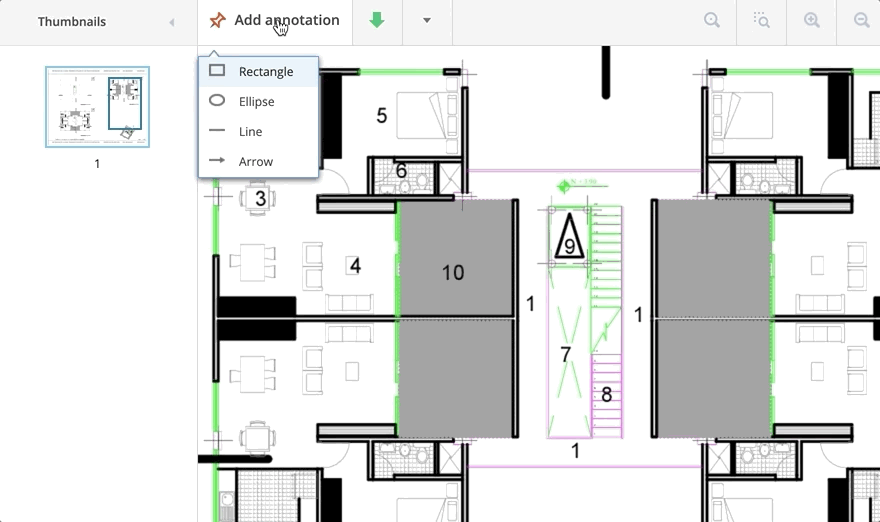 Add annotation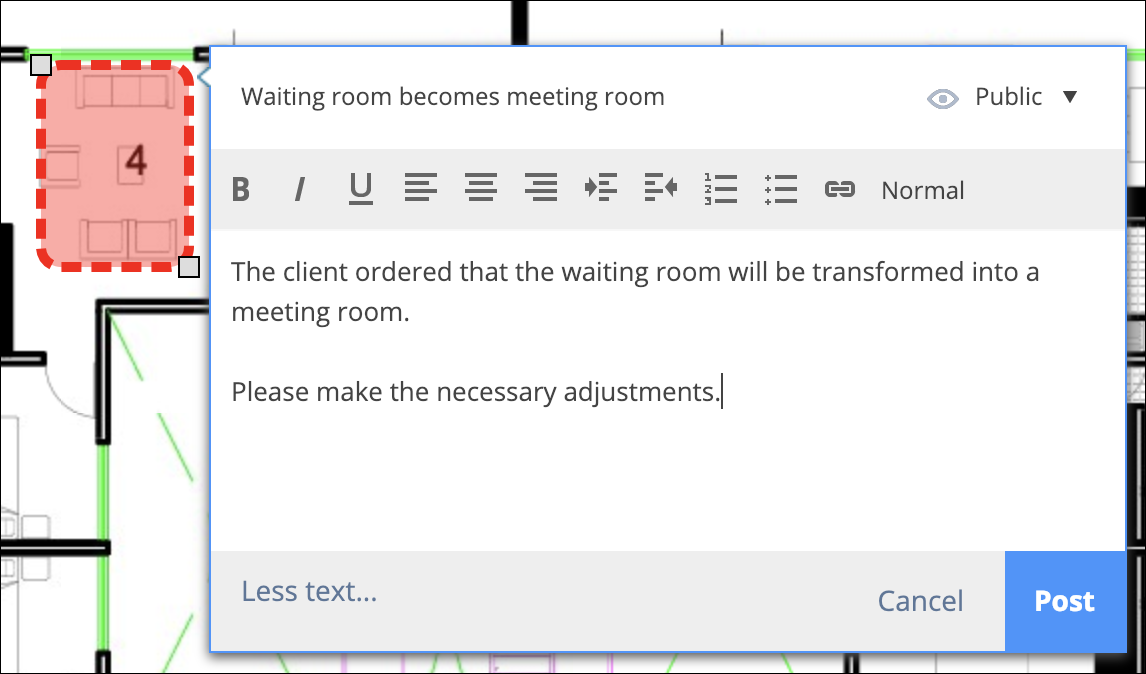 To create an annotation, you need to:
Select the type of annotation
Click on the area of the current view of the document
Drag the area you want the annotation to cover
Fill in a subject (title)
If necessary, click on the "More text" to fill in a more detailed description of your remark
Save
View annotation

Open the annotations panel on the top right
Select an annotation