CENTERLINE command
Creates a centerline.

Icon:

Alias: CL
Description
Creates a centerline geometry associated with two selected lines or polyline segments.
Note:
Centerlines are drawing reference entities to indicate axes of symmetry.

Method
When applying a centerline to the intersection of two lines, the location of the picked points determines the direction of the centerline.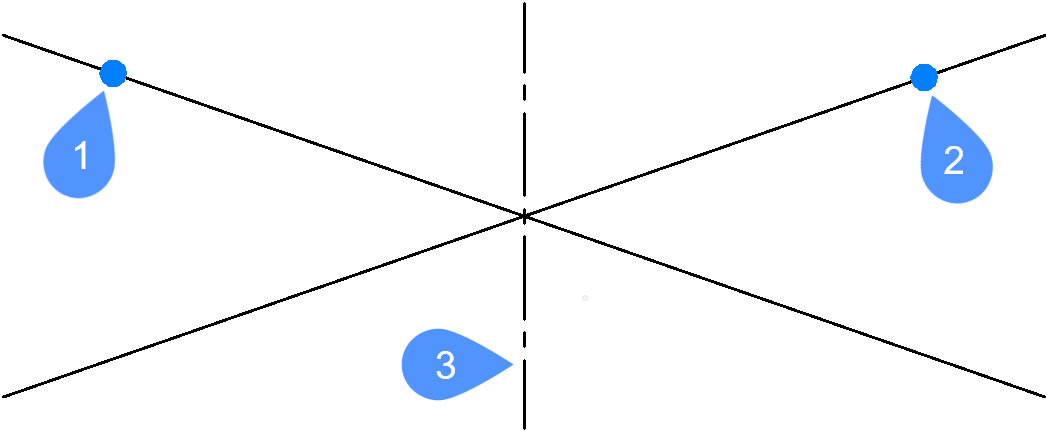 First segment selected.
Second segment selected.
Resulting centerline.
The lines and polyline segments can be selected inside blocks and in drawing view viewports. You can pick two segments of the same polyline.
Note:
The centerline is associative, so when one or both lines are moved, the centerline repositions itself.
Note:
Centerlines can be edited through grips. It can be moved and lengthened by dragging the grips. The CENTERRESET command can be used to reset the centerline.