COPY command
Makes copies of entities.

Icon:

Alias: CO, CP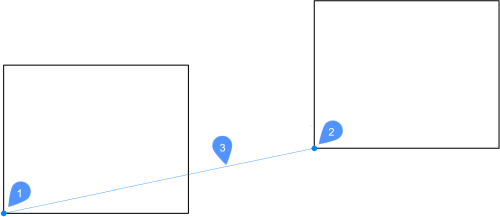 Method
This command allows you to make a single or multiple copies of entities by entering a base point and a displacement vector.
Options within the command
Displacement

Specify the displacement vector (the distance at which to position the copy). 'Vector' means that you specify the distance and angle at the same time.

Note:

When Dynamic Input Mode is active, you can type a distance and angle in the dynamic input fields.
mOde

Toggle between single and multiple copying modes.
Array

Specifies the number of copies to create and the distance between each copy or the distance between the first and last copies.
Multiple

In single-copy mode only: Switches to multiple-copy mode.
Undo

In multiple-copy mode only: Undoes the last copy operation.
Repeat

Repeats the copy using the same displacement.
Exit

In multiple-copy mode only: Exits this command.